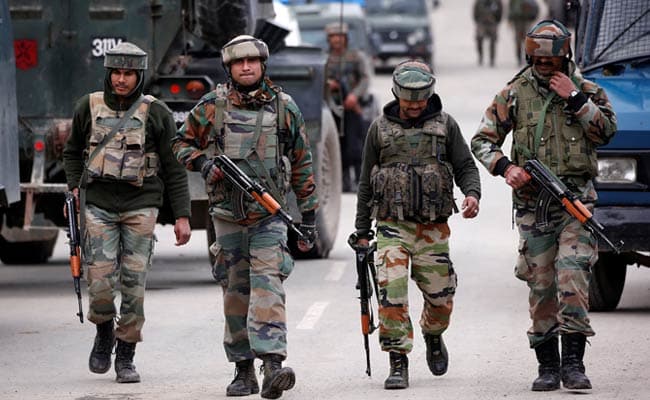 Srinagar: Six Ansar Gazwat-ul-Hind militants have been killed in a gunfight with government forces in Armpora village of Tral in southern Kashmir's Pulwama district Saturday morning.
The slain include AGH deputy commander Sualeh Akhoon, Rasik Mir, and Faisal Javed, sources said.
The gunfight ensued after government including army's 42RR, 180 BN CRPF and SOG of Jammu and Kashmir police launched a cordon and search operation in the village. "The militants hiding in a residential house fired on the forces triggering a gunfight," reports said.
Official sources confirmed that six militants have been killed in the gunfight. However, they said that the bodies of the militants are yet to be retrieved.
A police spokesperson later in a statement said that on a credible input about the presence of militants in Arampora area of Awantipora, a cordon and search operation was launched by government forces in the area Saturday morning.
"As the searches were going on, the search party was fired upon by the militants. The fire was retaliated leading to a gunfight."
In the ensuing encounter, six militants were killed and the bodies were retrieved from the site of encounter. "Their identities and affiliations are being ascertained."
The spokesperson said that no "collateral damage" took place during the encounter.
He said that incriminating materials including arms and ammunition were recovered from the site of encounter.