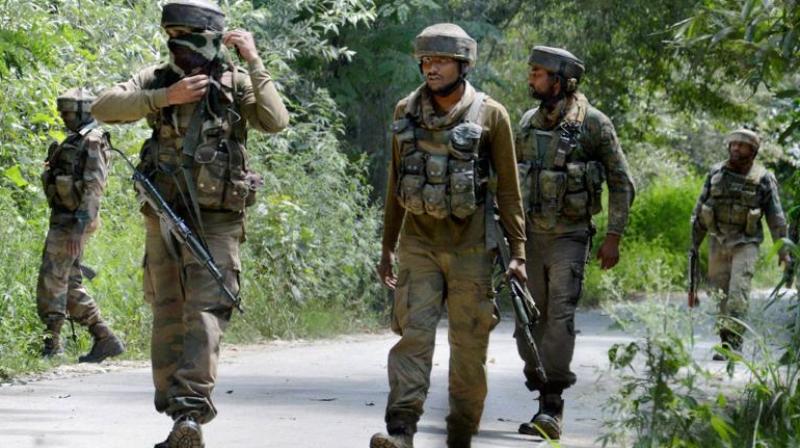 Srinagar: The Army on Sunday asked the people not to pay heed to the Joint Resistance Leadership (JRL) call for a march to Badami Bagh army cantonment on Monday.
In a statement, Army spokesman said that forces make every attempt to avoid any loss of civilian lives in "cross-fire and minimize collateral damage" to property.
"Loss of any civilian life is always painful for the Security Forces. However, the vested interests are continuously at work to instigate and mobilize gullible youths to encounter sites," the spokesman said.
The Army condemned the JRL call and advised people not to fall prey to such designs of "anti-national" forces.
"Indian Army is always with the people of Kashmir and would foil all such evil attempts of militant-separatist-Pakistan nexus to pit the civilian population against the forces," the spokesman said
"The public is once again advised not to pay heed to this misleading call by JRL," the spokesman added
Pertinently, three militants and an army man were killed in an encounter at Sirnoo village, while seven civilians were killed and several others were injured after the forces opened fire on protesters.
The Joint Resistance Leadership (JRL), comprising of Syed Ali Geelani, Mirwaiz Umer Farooq, and Muhammad Yasin Malik on Saturday had called for the three-day shutdown and a protest march to the Badamibagh army Cantonment in Srinagar on Monday.