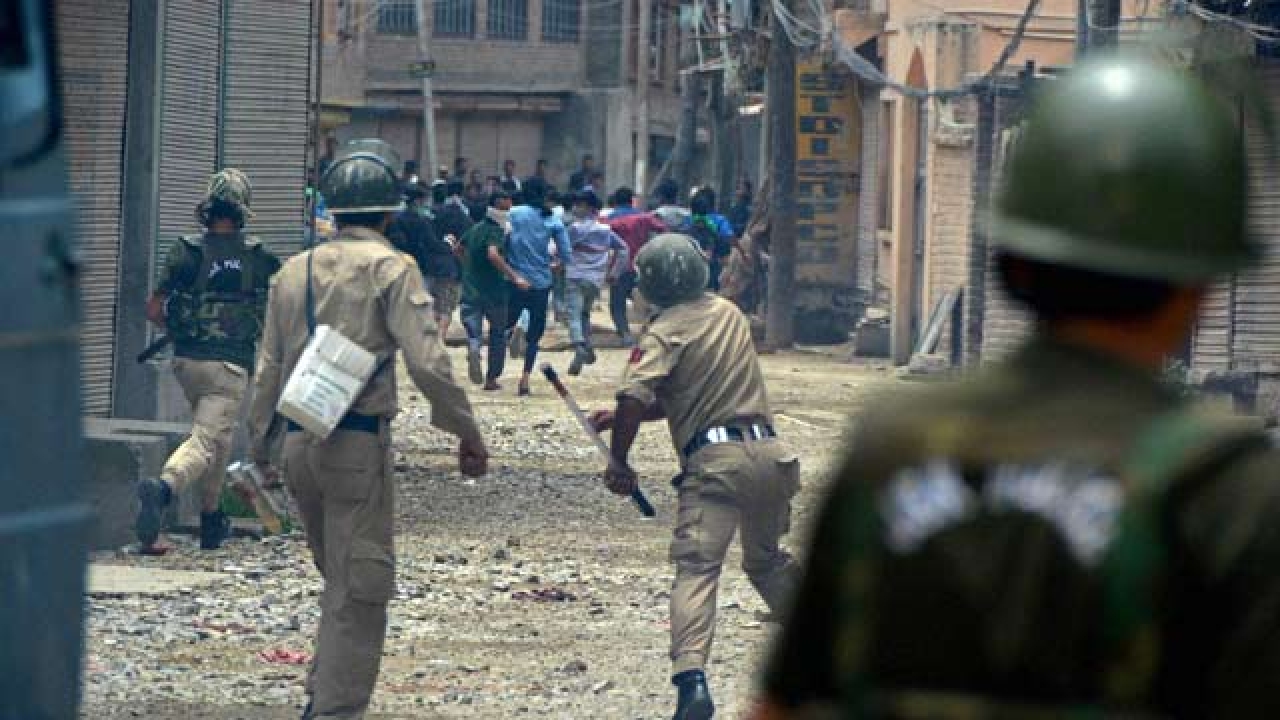 Srinagar: Government forces on Sunday burst teargas shells and opened fire to disperse the demonstrators, who tried to disrupt operation against militants trapped inside a house in Srinagar outskirts.

Official sources said that hundreds of protesters, mostly youth, hit the streets at Mujgund in city outskirts after fresh firing erupted in the wee hours on Sunday at the encounter site, where gunfight broke out on Saturday evening, after forces launched a Cordon and Search Operation (CASO).

They said the protestors tried to break the security cordon and march towards the encounter site, where a militant, believed to be foreigner, was changing locations and firing at the forces.
Forces deployed in the area burst teargas shells to disperse the protesters, who were pelting stone.
Intense clashes were still going on, when the reports last came in that the third militant was also shot to death.