Srinagar: Scores of Hurriyat Conference (G) and Tehreek-e-Hurriyat leaders and activists on Friday held a protest demonstration at Hyderpora in uptown Srinagar on the call of Joint Resistance Leadership.
The protest demonstration was held to protest the Human Rights Violations in Jammu and Kashmir.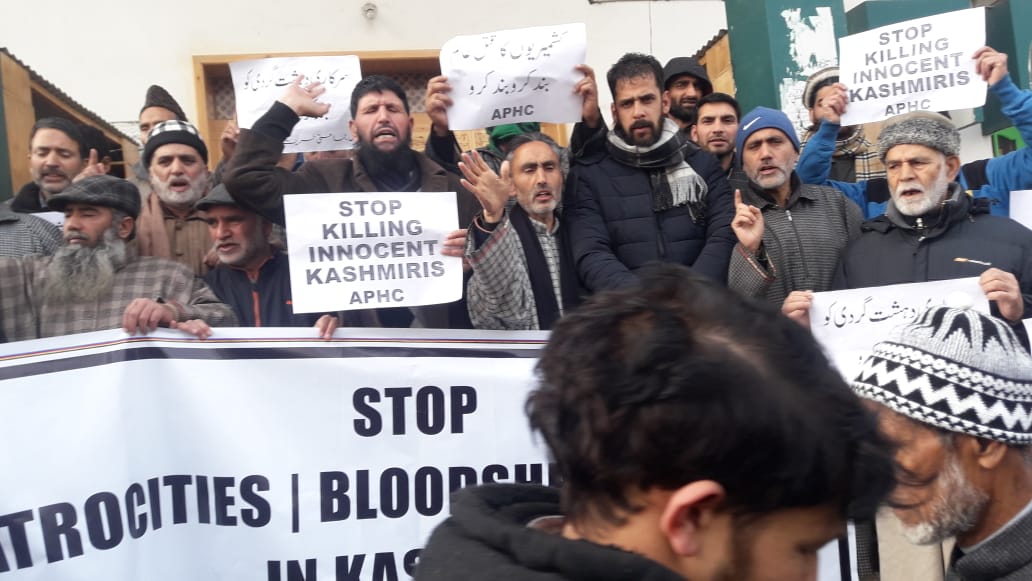 The JRL had asked people to observe Human Rights Week from December 3 to December 9.
Witnesses said that scores of activists assembled outside Jamia Masjid Hyderpora after congregational prayers and raised slogans against the Human Rights Violations.
The protesters also raised slogans in favour of Aazadi and denounced the unabated human rights violations in Jammu and Kashmir.
They said that the protesters also demanded that octogenarian Hurriyat patriarch Syed Ali Geelani and other political prisoners detained in various jails should be released immediately.