Srinagar: The Joint Resistance Leadership on Thursday termed the charge sheet filed by National Investigation Agency of India against Dukhtaran-e-Millat chairperson Asiya Andrabi and her aides Nahida Nasreen and Sofi Fehmeeda as a travesty of justice and democracy.
The leadership comprising of octogenarian Hurriyat patriarch Syed Ali Geelani, Mirwaiz Umar Farooq and Yasin Malik said that putting political leaders and activists including women in jails on concocted charges and slapping repeated public safety acts (PSA) on political activists to prolong their incarceration is nothing but a travesty of justice and democracy.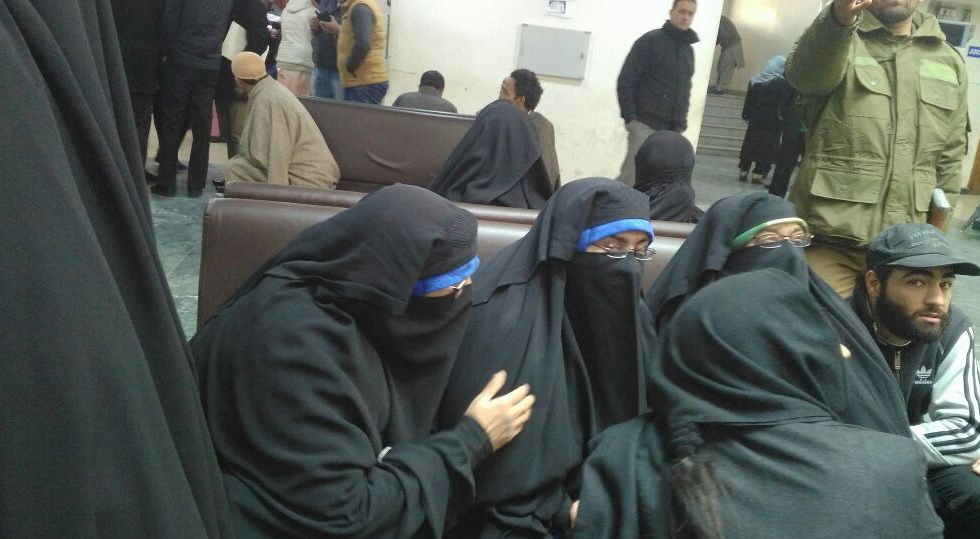 In a statement, the trio said that dozens of Kashmiris have been arrested by NIA on "fictitious charges" and put behind bars for pursuing a political position which is contrary to that of India.
"Yesterday ailing women leaders Syeda Asiya Andrabi, Naheeda Nasreen and Fahmida Sofi who are in NIA custody from last many months have been charge-sheeted by NIA. The charge sheet put forth by NIA against these women leaders is not only concocted but a bundle of lies and sole purpose of this is to prolong the incarceration of these women in resistance."
Similarly, the statement said, other arrested people who are languishing in Tihar Jail under similar "concocted charges" and are made to suffer for their political beliefs and endeavors.        
Terming 37th PSA on Muslim League chairperson Masarat Aalam Butt as another example of injustice and "state terrorism", the JRL said that a political leader is being subjected to chauvinism by illegal means and this is being done by police authorities in the name of "so-called peace and democracy" which cannot be termed but as state-sponsored violence