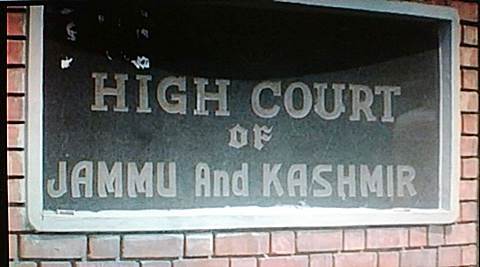 Jammu: Jammu and Kashmir High Court on Tuesday directed the state to file a status report on prevailing traffic scenario in Jammu city.

In a PIL filed by Citizen Forum, the Division Bench comprising Chief Justice Geeta Mital and Justice Alok Aradhe this afternoon directed the state to file the report in two weeks time.
Advocate Aditya Sharma, appearing on behalf of the petitioner, submitted that on June 6, 2018 a direction was issued to Planning Department as well as Finance Department to file a status report so that the solution to the traffic congestion in Janipur-Amphalla road can be put forward.

Senior AAG C M Koul, appeared on behalf of the government and said that proposal of road widening as well as various other means like mono rail, trams, etc in order to solve the traffic problem of the Jammu city had already been submitted by the 'RITES' and appropriate decision has to be taken by the government and sought two weeks time in filing the status report.

He further submitted that estimated cost of 1.5 crore for road widening of approach road to High Court is there which is required to be released by the Finance Department as certain Public utilities of PDD has to be shifted in order to widen the approach road to the High Court.

The Division Bench, after hearing Advocate Aditya Sharma and Mr Koul, granted two weeks time to the government to file status report immediately so that needful can be done with respect to the traffic congestion.