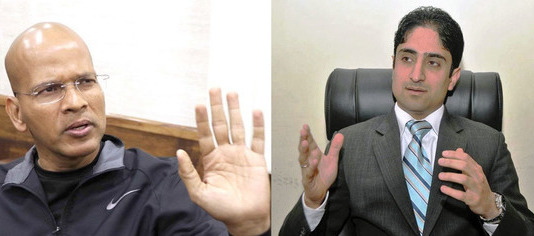 Srinagar: Inspector General of Police Traffic, Jammu and Kashmir Basant Rath on Wednesday apparently while taking a dig at the Mayor-elect Srinagar Municipal Corporation Junaid Azim Mattoo said that wetlands are a vital part of our ecosystem. "Only a Cabbage will think otherwise," he said, in an apparent reference to Mattoo's comments.
Wetlands are precious and a vital part of our ecosystem. Only a cabbage will think otherwise.

— Basant (@KangriCarrier) November 8, 2018
Matto on Tuesday while responding to a question said: "We are not putting chastity belts around Srinagar. We will strike a balance between development and ecology but that does not mean putting a chastity belt around the city." He said: "Wetland Main Kya Karna Hai, Chudyoun Kou Deakna Hai?"
Meanwhile while reacting to Basant Rath's tweet Mattoo said: "That is fine."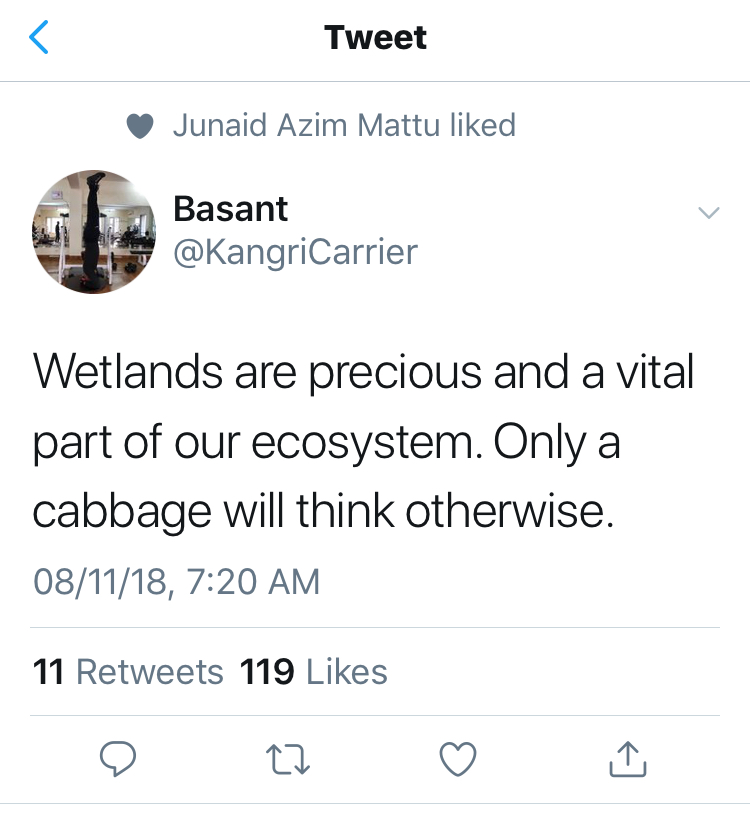 Mattoo was mentioned in the tweet by a journalist Auqib Javeed tagging him that he was called a cabbage. He responded: "That's fine. He's unwell. Don't worry."
Interestingly Mattoo has liked the above tweet of Basant Rath.