Jahangir Shah
Srinagar: Government on Tuesday foiled the proposed sit-in protest of Joint Resistance Leadership against the Kulgam and armed youths killings.
Early Tuesday morning the government forces imposed restrictions in the city preventing people from reaching Lalchowk where the JRL leaders were supposed to hold the protest demonstration.
The forces had erected barricades at several places in the city. Ganta Ghar, where the JRL had declared they will hold protest was literally sealed.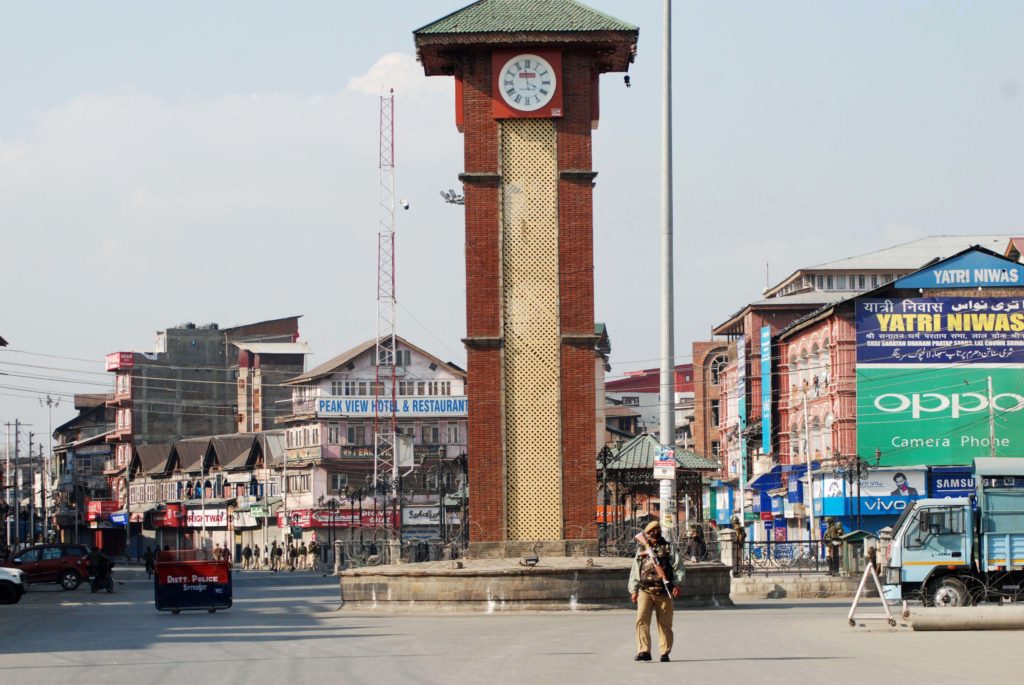 The restrictions in the city lead to a partial shutdown in Kashmir capital Srinagar. The streets wore a deserted look. Very thin movement of traffic was visible on the roads.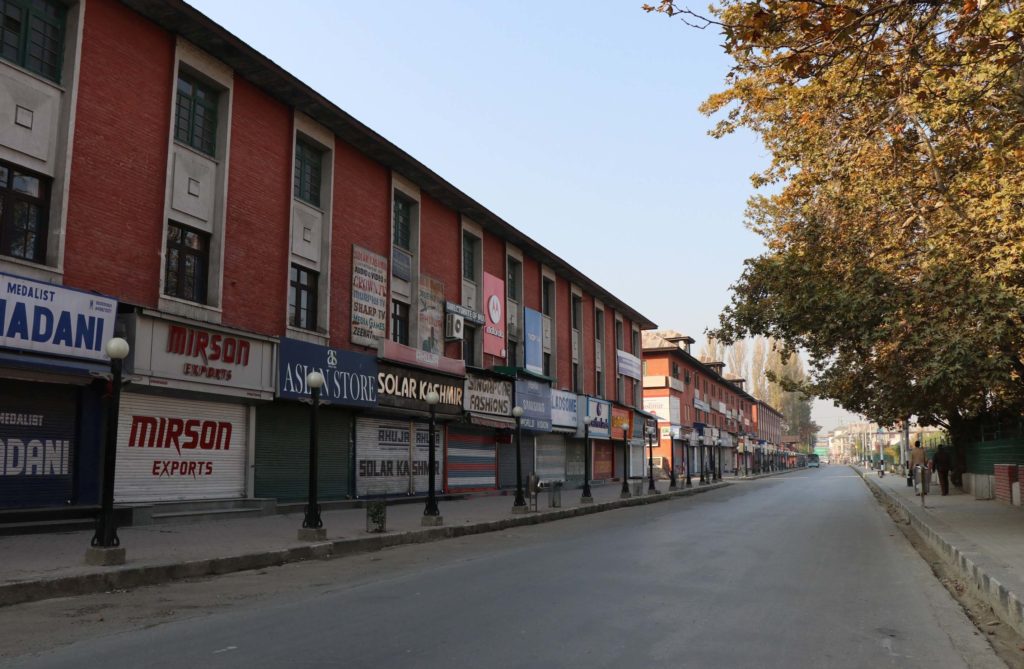 The top resistance leaders including octogenarian Hurriyat patriarch Syed Ali Geelani, his deputy Muhammad Ashraf Sehrai and Mirwaiz Umar Farooq were place under house arrest on Sunday.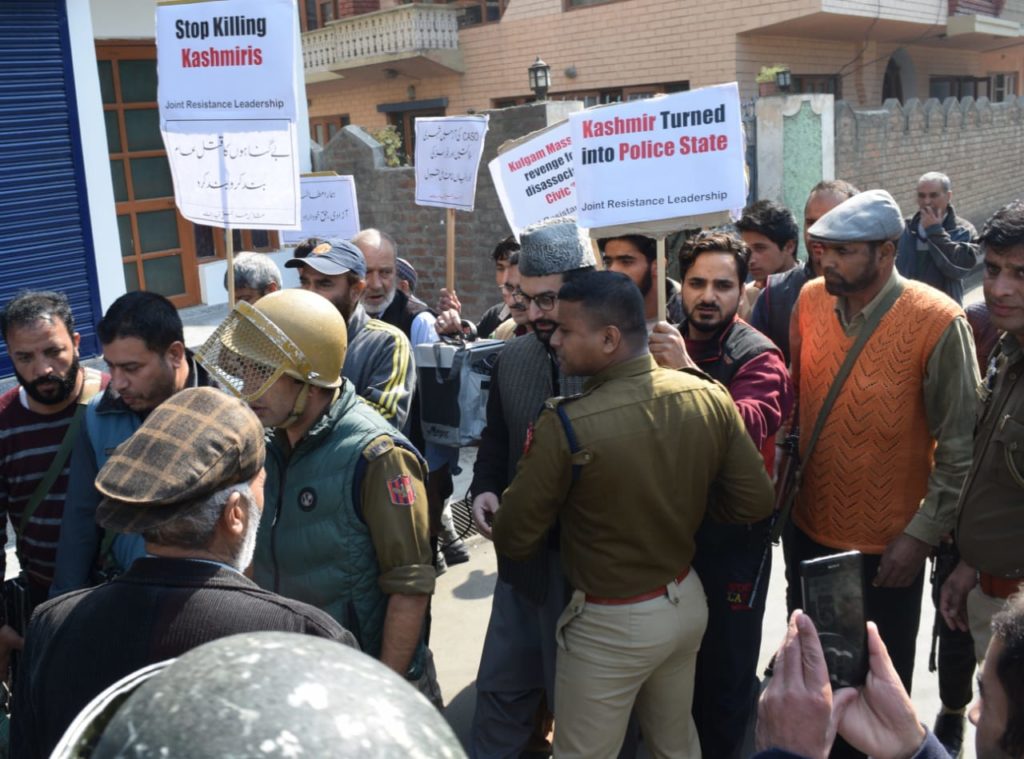 However, one of the leaders of JRL and JKLF chairperson Yasin Malik reached Lalchowk and tried to march towards city centre. Police arrested him in the neighborhood of Lalchowk. He was detained in Kothi Bagh police station. Malik was also joined by another JKLF leader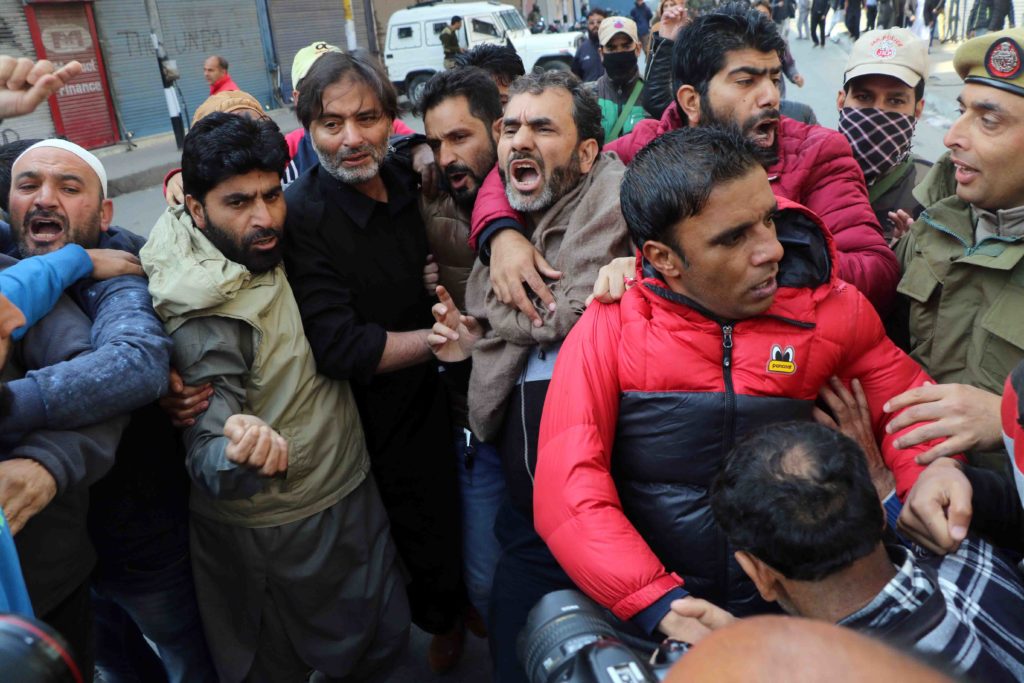 Mirwaiz Umar Farooq defied house arrest at his Nigeen residence and tried to march towards Lalchowk. However, a posse of police arrested him and detained him at Police station Nigeen.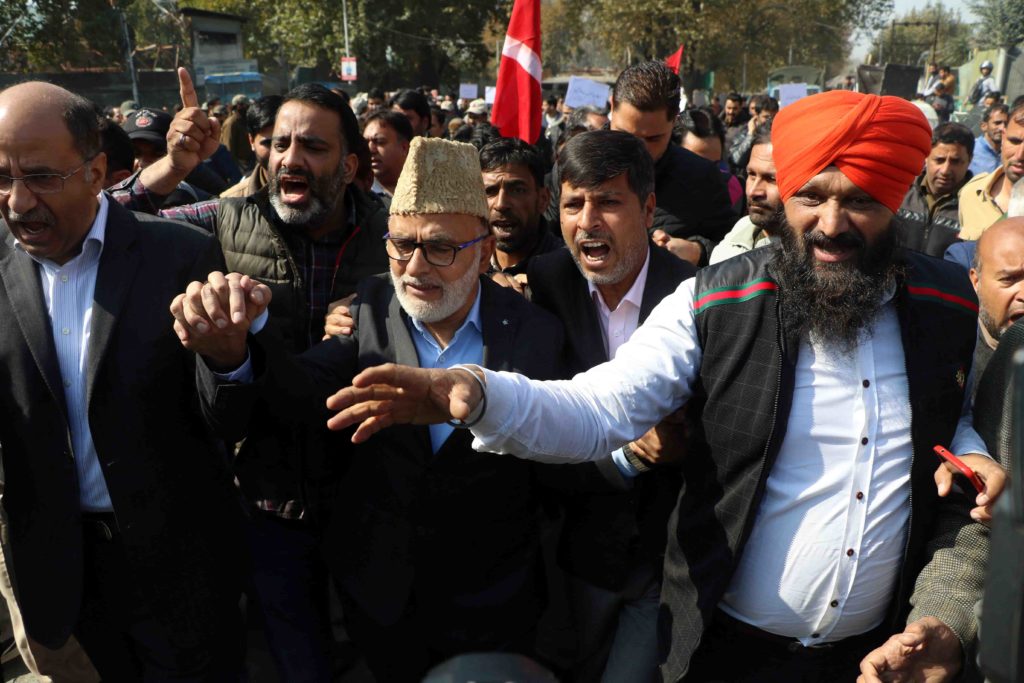 Meanwhile, in Lalchowk several parties and organisations held protest demonstrations inlcuding Jammu and Kashmir National Conference.
Reports said that the NC activists led by party secretary general Ali Muhammad Sagar held a demonstration against the Kulgam killings.
As the protesters reached near Radio Kashmir station, police swung into action and detained many NC activists and bundled them in police vehicles.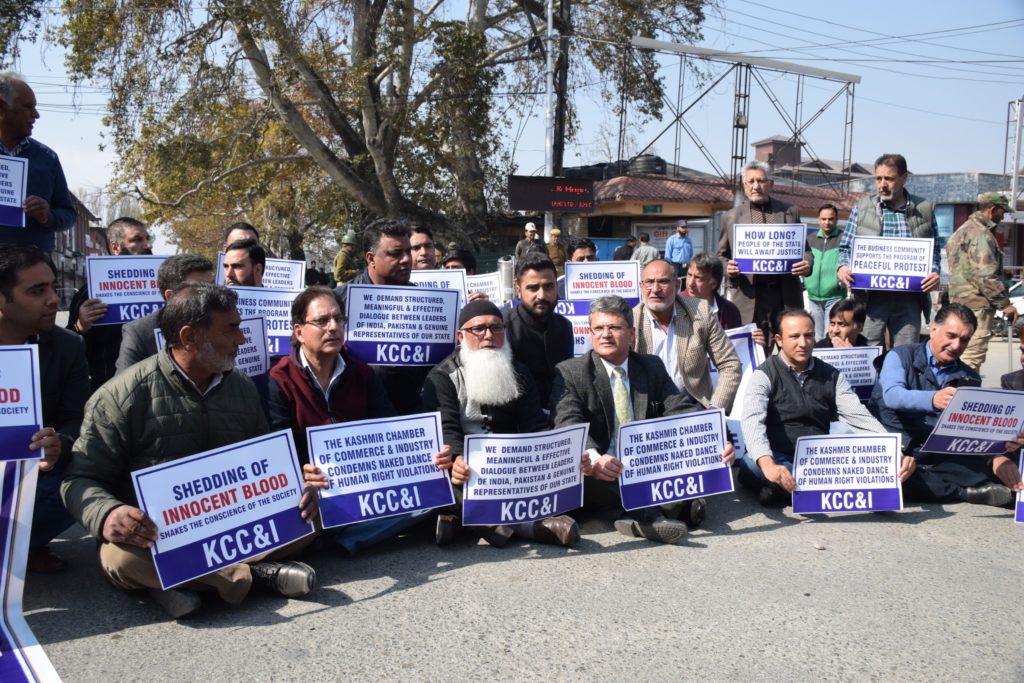 A protest demonstration was also held by Kashmir Chamber of Commerce and Industry. Witnesses said that members of the KCCI marched from the Chamber office carrying playcards and banners.
The members denounced the Kulgam killings, they said.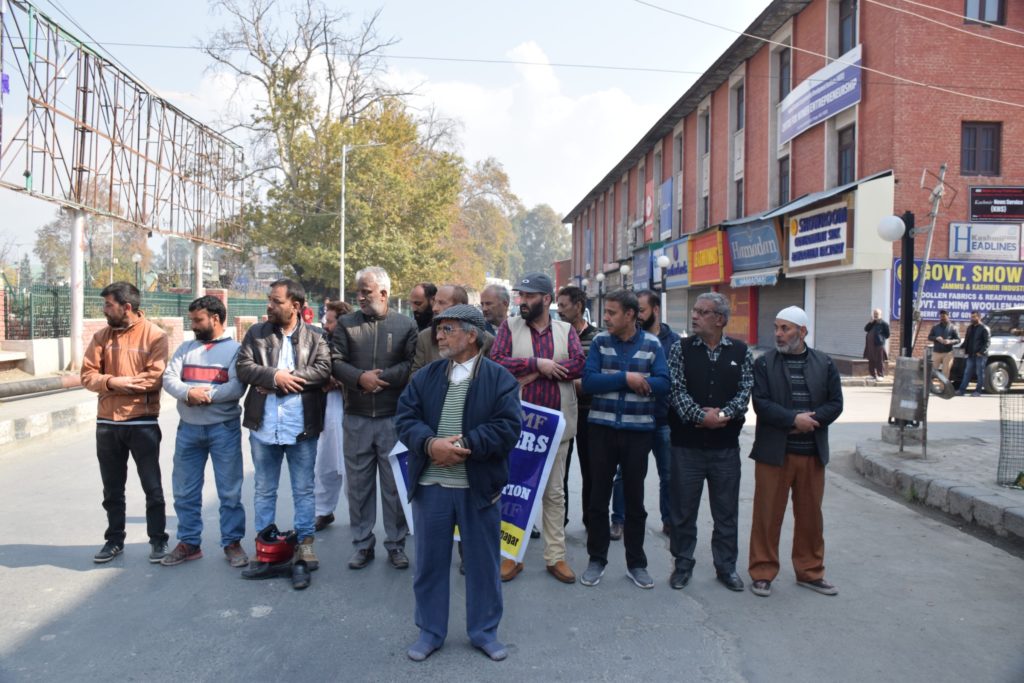 The members of Kashmir Traders and Manufactures Federation (KTMF) also took out a protest march through Residency Road. The protesters carrying placards that read "UN Wake up, "Kashmir resolution, one solution," denounced the killings of youth in south Kashmir's Kulgam.
(All pictures used in the story have been clicked by Jahangir Shah.)