Aakash Hassan
Srinagar: The Jammu and Kashmir police on Wednesday said that it killed two militants in a gunfight at Fateh Kadal in Downtown area of Kashmir's capital city Srinagar.
The slain militants included top Lashkar commander Mehrajuddin Bangroo, a resident of the same locality.
The police also said that it killed an accomplice of the slain militants who was identified as Rayees Ahmad. "We are ascertaining his role," a police statement said.
The Kashmir Press met the family of slain Rayees, who they said, was killed in cold blood.
Family Speaks.
At midnight forces laid siege at Syed Ali Akbar neighborhood of Fateh Kadal, in Downtown Srinagar. The searches began. Police jumped over the main gate and entered inside our room, Shakeela Hanga, the mother of Rayees. Ms Hanga was sleeping with her daughter. "They kicked us, used profanities and begun asking for the militants."
Shakeela, 52, said she was terrified and told the forces personnel that there is no one except her family members in the house.
The four-story house of Hanga's owned by Habibullah Hanga, the father of Rayees Ahmad, has a bakery shop on the ground floor which was run by Rayees.
Shakeela said she went upstairs to awake her husband and sons. When her husband saw the force he collapsed.
"He felt on the ground and my younger son shifted him to the hospital," said Shakeela, adding "her elder son was asked by the forces to accompany them."
"They searched our house but found nothing," said Shakeela.
However, she said, after some time, they asked Rayees again to accompany them inside the house.
"They went upstairs and started beating my son. He was crying and asking them not to beat," Sakeela recalls.
She said later, Rayees was taken into a vehicle and beaten again and whisked away.
"I asked a policeman why they have taken my son," said Shakeela, "he assured me that my son will be released after questioning."
Shakeela, her daughter and other female members of the family were asked to stay in the kitchen, which is in the rear side of the house.
Forces told them to stay inside as they "will burst crackers outside".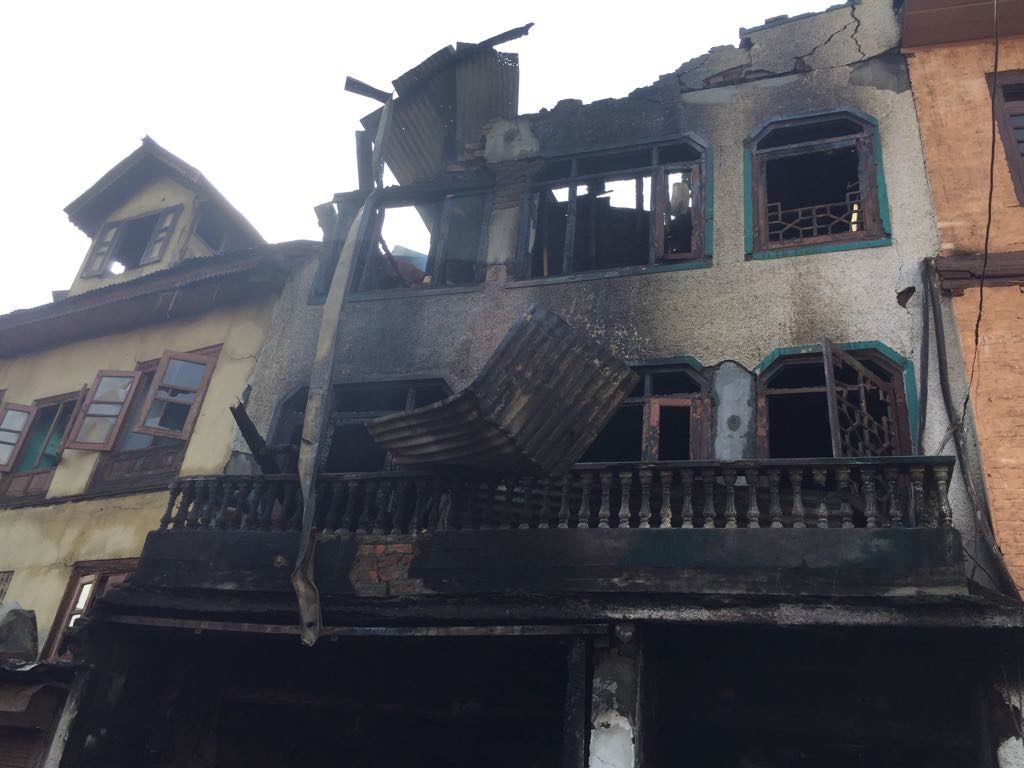 "There were loud bangs, probably grenades. Our kids were crying and we were terrified," she said adding that they were made to sit in the kitchen till sunrise."
"At 6 am we were asked to come out and were shifted to another house" said Shakeela adding that "she saw forces firing a shell towards here house which later went into flames."
The family said there was no militant present in the house.
"Had there been any militant the forces would not have been able to search," she said.
Surrounded by women flock inside nearby marriage hall, Shakeela said, her son was innocent.
"He was running the bakery and had no links with militants. Forces killed him by torture," inconsolable Shakeela, said.