Srinagar: The Jammu and Kashmir police on Thursday disallowed media to reach the ancestral village of scholar-turned militant commander Mannan Wani in Tikipora at Lolab in northern Kashmir's Kupwara district and cover his funeral prayers.
Almost a dozen media persons including that of New Delhi based publications were stopped by police at Bab-e-Lolab (Gateway of Lolab) and barred from moving ahead towards Tikipora.
A journalist, working with a New-Delhi based publication, told The Kashmir Press that he including a dozen other journalists was stopped for over three hours by the personnel of Jammu and Kashmir police at the Bab-e-Lolab. "We pleaded to the police that we have to cover the funeral of slain Mannan as assignment for our publications. But, they didn't pay heed to our pleas," he said.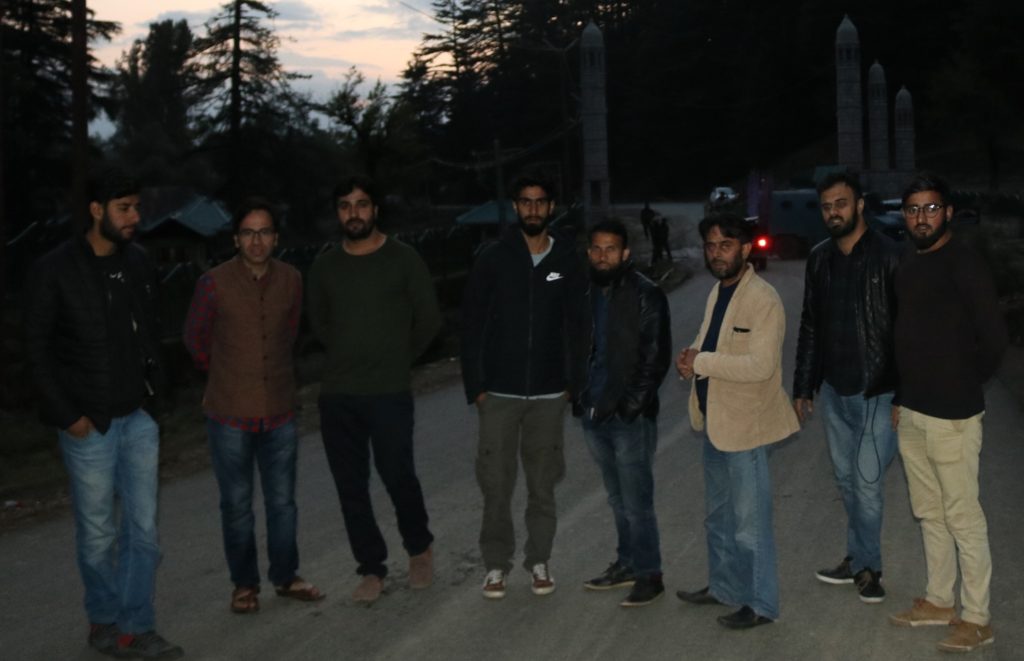 The journalist said that they called almost all the top brass of Jammu and Kashmir police and sought their intervention. "While some of the police officers assured help, others feigned ignorance and helplessness and still others didn't pick up the calls."
The group of journalists had reached at the Bab-e-Lolab at around 3:00 pm.
Another journalist who works with a Delhi-based television network said that the journalists were later allowed to move towards Tikipora at around 6:30 pm, but not before the "police was sure" that Mannan's funeral was over and he had been buried.
"Surely they didn't want media to cover the slain Mannan's funeral," he said.
The police action has angered the journalist fraternity in Kashmir who have termed it as dictatorial and interference into their professional duties.