Srinagar: Former Peoples Democratic Party leader and cabinet minister Imran Reza Ansari has said that a 'third front' is being put up by the BJP with separatist-turned-pro-India politician Sajad Lone. Lone is an incumbent lawmaker from Handwara constituency and chairman of Jammu and Kashmir Peoples Conference.
"The new alliance will rally around Sajjad Lone. We have like-minded people who, when the time comes, will come out in support of the third front," Ansari told journalist Azaan Javaid in an interview for Huffpost India. "Right now, we might be three MLAs but I assure you when time comes we will have 23."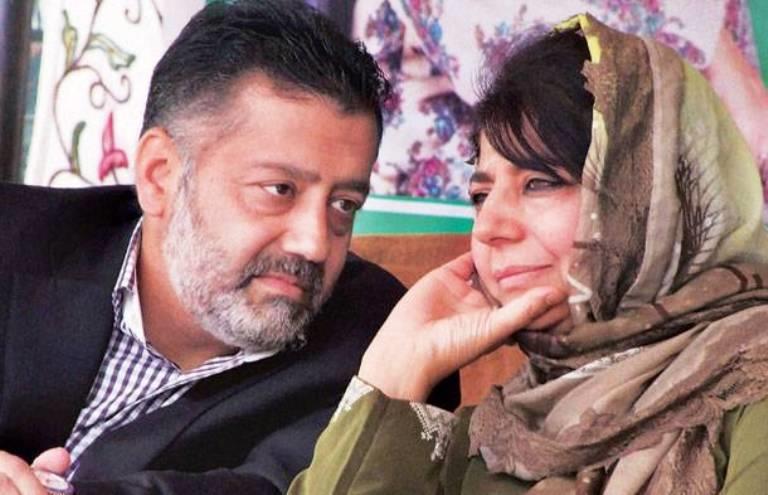 "The BJP-PDP was an agenda of alliance based on common minimum programme (CMP) that was adopted by the coalition government," Ansari said. "Yet, Mehbooba Mufti, after the demise of Mufti sahab tried to bargain for more from the BJP which, in retrospect, was a major mistake on her part. We lost a great deal of time to work for the coalition as well as the people of Kashmir and what did she get at the end of it, nothing at all."
Ansari said Mufti had surrounded herself with a coterie of advisers, and distanced herself from the party's mass base.
"After she became the CM, she started to ignore suggestions, advice of mass leaders and instead relied on sycophants, family members and friends who haven't fought any election," Ansari said.
Lone had made his allegiances clear in November 2014, when he described Modi as a "great human being".
"The PM is a great human being. I was pleasantly surprised with his down-to-earth personality, his vision about bringing in investments into the state," Lone told reporters after he met the Prime Minister. "I could not make out whether I am talking to the PM or my older brother."
If Ansari's claims are true, Lone stands a chance of becoming the chief minister of the state.
"There will be only one face in the third front," Ansari said, when asked who would serve as the third front's chief minister. "That will be of Sajad Gani Lone".