Srinagar: Octogenarian Hurriyat patriarch Syed Ali Geelani on Sunday said that Pakistan Foreign Minister Shah Mehmood Qureshi has proved to be a friend and well-wisher of Kashmir by "courageously" highlighting the Kashmir issue.
Geelani, who turned 89 on Saturday, said that although UN has not lived up to the expectations of the "oppressed and suppressed" nation, for which it came into existence, but reminding UN of long standing and almost forgotten issue of Kashmir, has once again reiterated Pakistan's stand that unless the core issue of Kashmir is resolved as per its historical perspective and according to the wishes of Kashmir, dance of death and destruction will have no end.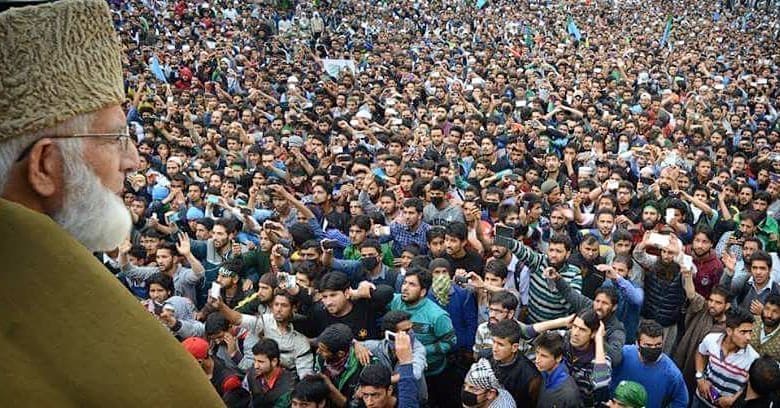 In a statement, Geelani while reacting to the UNGA speech by Foreign Minister of India, Sushma Swaraj, said that it was full of "lies, deceit, arrogance and persistent denial" of basic and ground realities. He said, "we are neither surprised nor did we expect anything substantial to be delivered there. Because most people under the toxic influence of power and might, fail to accept truth."
Speaking on the Indo-Pak tension, the he said that non-resolution of Kashmir is bone of contention between the two nuclear powers and if UN fails to play its role in solving this grave human issue not only Indo-Pak subcontinent but global peace and stability is under sever threat which may culminate in the world's biggest human catastrophe.
Geelani highlighted the need for a peaceful settlement of Kashmir issue and said that the "coercive measures, killings, detentions and suppressions" will yield nothing, instead will lead to devastation.
Terming down the "unrealistic and arrogant approach" of Indian leadership, Geelani said that "suppression and oppression" won't deter us from pursuing our mission of right to self-determination.