Srinagar: The family of the slain Hizb commander Sameer Tiger on Thursday accused the government forces of torching their house, and empty apple boxes at Drabgam village of southern Kashmir's Pulwama district.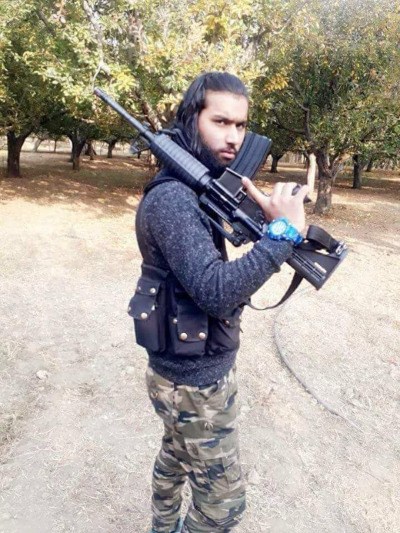 Muhammad Maqbool, the father of slain Hizb commander, Sameer Tiger, according to reports, said that government forces in the dead of the night sprinkled kerosene on his house and set it on fire. "They also that burned the four hundred empty wooden apple boxes and fodder meant for animals," he alleged.
Maqbool alleged that during the intervening night of Wednesday and Thursday at around 2:30 forces knocked the door of their house. He said that fearing the presence of forces outside, he didn't let his family out. "The forces sprinkled kerosene on our front door and put fire it on fore. They later moved towards the shed and set 400 wooden boxes also on fire, "he said.
Bhat said that they retrieved the kerosene bottles, bandage and masks used by forces to torch his house.