Srinagar: More than thirty people have suffered injuries during clashes in Central Kashmir's Budgam and Srinagar district on Thursday.
Sources said that clashes erupted in Srinagar after a civilian was killed by government forces in his house at Noorbagh area.
They said that forces resorted to massive teargas shelling and pellet firing on mourners who were carrying the dead body of slain civilian Muhammad Saleem Malik for burial to Eidgah.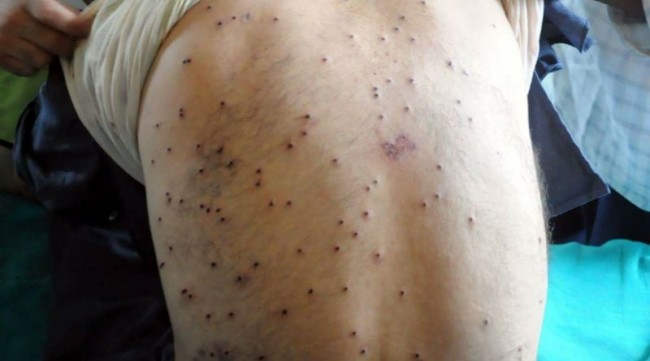 "Almost a dozen civilians were injured during the clashes with many of them suffering pellet injuries," eyewitnesses said.
Meanwhile, reports from Budgam district said that violent clashes erupted in the town and adjoining areas after the killing of two militants in a gunfight with government forces at Panzan village of the district.
They said that youth clashed with forces at Panzan where the encounter took place. Forces resorted to massive tear-smoke shelling and pellet firing to disperse the protests.
Eyewitnesses said that over two dozen protesters were injured during the clashes.
"Five of the injured have been referred to Srinagar hospitals for specialised treatment," they said.
Medical Superintendent SMHS Hospital in Srinagar said that the hospital received 12 persons with pellet injuries. "We received five pellet injured from Budgam and seven from Srinagar," he told The Kashmir Press.
The other injured have been admitted to DH Budgam and SD hospital Chadoora.