Srinagar: Authorities on Friday imposed curfew-like restrictions in several parts of Downtown Srinagar to prevent the traditional Ashura procession.
The officials of the district administration on late Thursday evening said that restrictions under Section 144 CrPc will remain imposed on Friday in the areas falling under the jurisdiction of Police Stations Nowhatta, Khanyar, Safa Kadal and Rainawari of Srinagar, to prevent the Ashura procession.
Eyewitnesses said that police have imposed iron barricades at all the entry and exit points of the city barring peoples movement.
They said that heavy deployment of police has been made at several places to prevent the Muharram procession.
Meanwhile, Srinagar police issued a traffic advisory in view of the restrictions and the 10th Muharram procession in parts of the city.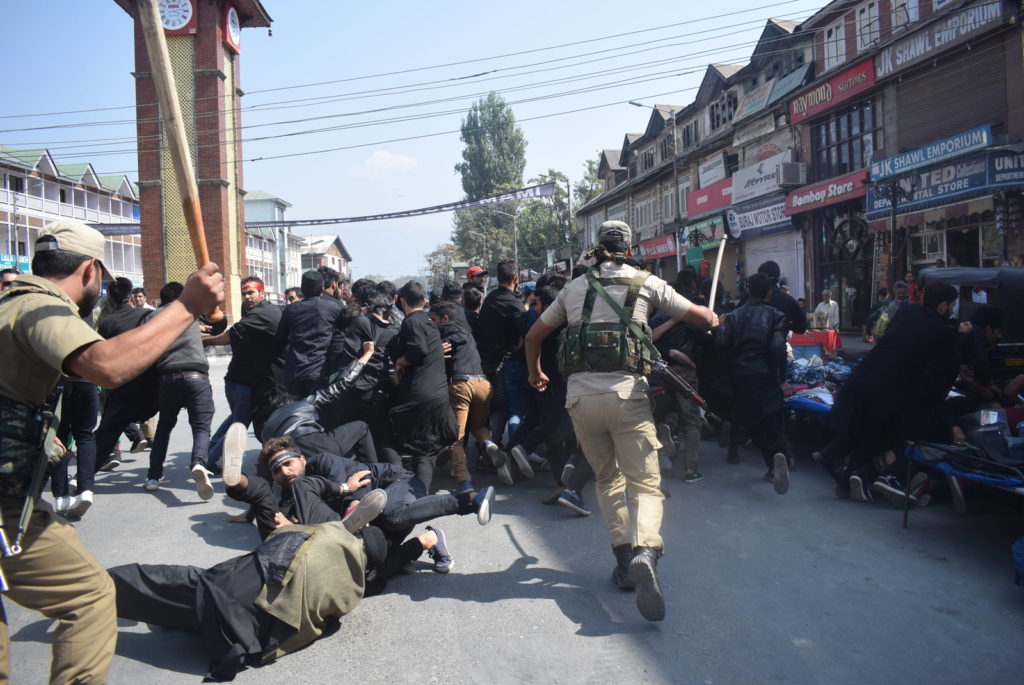 In view of restrictions imposed in parts within the jurisdiction of Police Station Kothibagh, all the vehicles coming from Radio Kashmir crossing towards Amira Kadal will be diverted towards MA Road at Polo View Crossing and Regal Chowk Crossing, a police spokesperson said.
Moreover, traffic coming via road from clock tower (Ghanta Ghar) side shall be diverted towards M A Road at Palladium Lane.
In view of restrictions in the five police Stations of North city, no-entry points will be placed at Sangeen Darwaza, Rangar Masjid & Hawal.
Commuters traveling towards Soura & adjacent areas shall adopt Qamarwari, Noorbagh, Sekidaffer, Soura route via Ali Jan road.
Traffic coming from Nigeen will be diverted at Kanitar, people are advised to adopt Rainawari road while as No-entry will be maintained at Botakadal.
Commuters travelling towards Hazratbal shall adopt Rainawari or Fore-shore route. Similarly, Commuters travelling from Hazratbal & adjacent areas towards city center shall adopt the same route.
No traffic will b allowed to ply from Hawal towards Nowshera or vice-versa.
In case of any assistance, people are requested to contact PCR Srinagar on 01942477567, 01942477568, 9596222550, 9596222551 or Police Control Room Kashmir on 100.