Srinagar: Former prime minister of Pakistan Nawaz Sharif, his daughter Maryam Nawaz and son-in-law retired captain Mohammad Safdar were released from Rawalpindi's Adiala jail on parole hours after his ailing wife Begum Kulsoom Nawaz passed away in a London hospital on Tuesday.
All three were released on a 12-hour parole, which is likely to be extended till the burial of Begum Kulsoom at Jati Umra on Friday afternoon, on an order of the Punjab home department and were escorted by police to the Nur Khan airbase from where they were flown to Lahore, Dawn.com reported.
The application was filed by PML-N president Shahbaz Sharif for their release for at least five days. Sources in the government said the Punjab government would extend the parole period till the burial of Begum Kulsoom in Jati Umra, the Lahore residence of the Sharif family.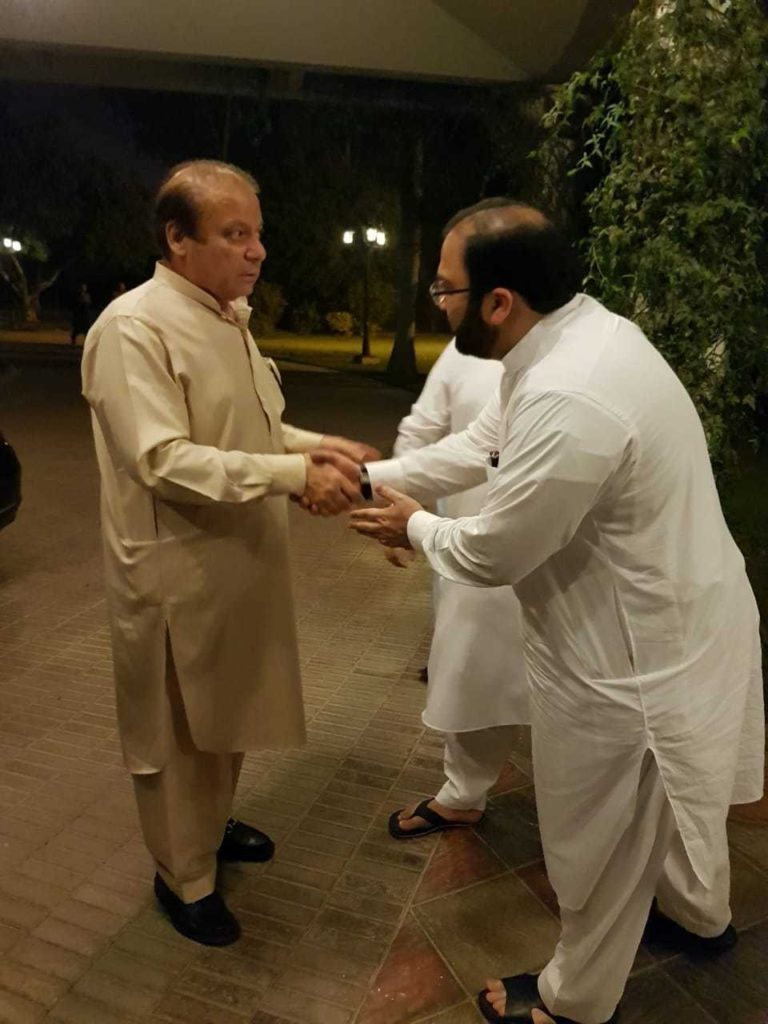 Three rooms inside Jati Umra have been declared a sub-jail, DawnNewsTV reported.
Shahbaz Sharif, PML-N president and leader of the opposition in the National Assembly, on Wednesday morning departed for London on a Qatar Airways flight to attend her funeral prayers at the Regent's Park mosque on Thursday before bringing her body to Lahore.
Family sources told Dawn that Kulsoom's sons would not accompany her body to Lahore though her daughter, Asma, and grandson, Zikriya Sharif, would go with the casket to Pakistan.
Party sources in Lahore confirmed to the media that Begum Kulsoom would be laid to rest at the Jati Umra residence of the Sharif family. "A PIA flight carrying the body will arrive here on Friday morning and she is likely to be laid to rest the same day beside the grave of her father-in-law Mian Sharif at Jati Umra," they said.