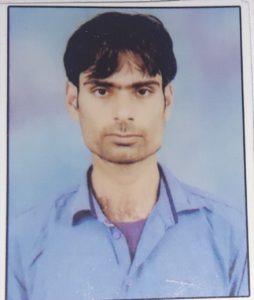 Srinagar: Body of a missing murdered youth was recovered in north Kashmir district of Baramulla and two accused were arrested, a police spokesperson said on Sunday.
He said on August 26, 2018 one Abdul Majeed Teeli approached Police Station Tangmarg with a written complaint stating that his son Mehraj-ud-din Teeli has gone missing since August 24, from his residence in Tangmarg.
He said accordingly a missing report was filed in Police Station Tangmarg and search was undertaken. "Police made all out efforts to trace the missing person but he couldn't be found anywhere," he said.
Meanwhile, he said working on clues, police rounded up some suspects and began their sustained questioning.
"After prolonged questioning, two suspects, identified as Irshad Ahmed Wani and Imtiyaz Ahmed Wani, both residents of village Rishipora Khaipora Bala,Tangmarg finally revealed that they murdered the missing person," he said.
He said the duo confessed they killed Teli on the same day he had apparently gone missing and later buried his body in Budar Nallah at some distance from their native village.
"Later, the body of the murdered youth was disinterred by a team of medical and forensic experts in presence of a Magistrate," he said.
He said body will be handed over to the legal heirs after completion of necessary Medico-legal formalities. "Further investigation into the matter is going on," he added.