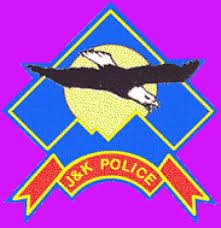 Srinagar: In what seems to be a tit for tat reaction, family members of 10 policemen, including some officers, have been kidnapped after militants raided the residences of various cops in south Kashmir on Thursday night.
The development took place after police arrested relatives of militants including father of popular militant commander Riyaz Naiko among eight persons in separate raids in South Kashmir.
Riyaz, alias Mohammad Bin Qasim is the chief operations of Hizbul Mujahideen militant outfit.
Families of the two militants also allege that their two houses were set ablaze by the forces.
They said the houses were burnt by the forces after killing of four policemen during an attack in Shopian on Wednesday.
A police official said they were trying to ascertain reports of abductions.
However, official sources said that five people, whose family members were working in the J&K police, were abducted by militants in Kulgam on Thursday night.
They said militants also picked up four family members of policemen in Pulwama. In Shopian, family member of a policeman was kidnapped after militants raided their house.
Among those abducted included brother of a Deputy Superintendent of Police (DySP) and a Sub Inspector (SI).
Earlier on Wednesday, the son of a policeman was kidnapped from Tral.
A distraught family has appealed to the kidnappers to release their son.
In her appeal, the mother has requested the militants to show mercy.
A video that has surfaced on social media shows the family and relative pleadings for the child's release.
Awami Itihad President and MLA Langate Er Abdul Rashid has appealed to militants to release the abducted persons. The MLA also condemned arrest of family members of militants and alleged burning of homes of ultras in south Kashmir by security forces.
Joint Resistance Leadership, comprising Syed Ali Geelani, Miwaiz Umar Farooq and Muhammad Yasin Malik, on Thursday strongly condemned the alleged ploys being employed by the authorities to punish intimidate harass and humiliate the families of militants. They said these measures will only worsen the situation and turn it ugly and out of control.