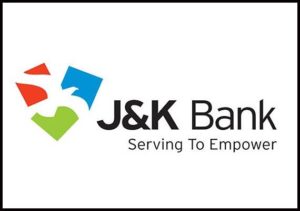 Srinagar: It seems bizarre, but it is true.
The Jammu and Kashmir bank has donated hefty 11.50 crore for the Kerala flood releif while it contributed just Rs 5 crore for the victims of devastating Kashmir floods of the year 2014.
Even as the magnitude of the infrastructural destruction including both to the businesses and residential houses was massive in Kashmir, the JK bank, like it is doing in the case of Kerala floods, did not publicised its "donations".
For the Kerala releif fund, the bank went an extra mile. It did not only shell out donations from its deep coffers for the southern state, it is also encouraging people to join the movement through media and other online sources.
Going by the contents of its major Coporate Social Resposniblity (CSR) activities, the bank termed the Kashmir floods of 2014 as "unprecedented     that left devastation of colossal magnitude in its wake".
It stated that the bank, being the premiere flagship company of the state, rose to the occasion to "provide relief to the people affected by devastating September floods that hit the state in FY 2014-15". N
"Notably, the Bank contributed Rs. 5.00 Crores towards J&K Flood Relief Fund for being partners in providing succor to the people of the state in rebuilding their shattered dwellings," the statement reads.
It also states that bank donated 500 tents to the flood hit families besides 23000 kits comprising of blankets, water purifiers, hot water bottles & solar lamps were also distributed among the people as an immediate relief measure.
The donation was extremely less conmpared the loss projections to properties and businesses which were put in excess of Rs 44,000 crore for the rehabilitation of flood affected people and infrastructural development.
"Above all the bank did not highlighted its contributions to the releif fund as it knew it will put them in awkward position," sources in the bank said.
"In the case of Kerala, the bank has gone out of way in contributing towards relief fund. It shows who they empower. Off course not Kashmir. We never believed that bank will be so concerned about Kerala. The question is why?"
The funds for Kerela flood releif were generated after the JK bank aribitrarily cut six day salary of its employees. A charge denied by the bank adminsitration.
Apart from 11 crore rupees contributed to the Kerala releif fund, the bank again committed Rs 50 lakh to NDTV as it is collecting donations for the Kerala relief victims.