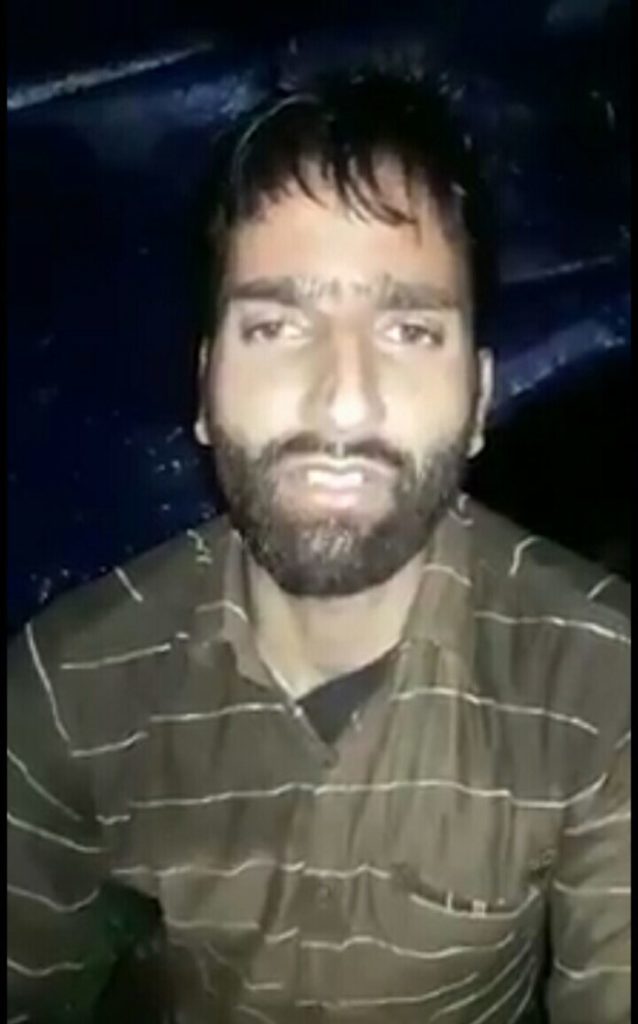 Srinagar: A Special Police Officer (SPO), who was abducted in Tral village of south Kashmir's Pulwama district, was released from captivity after his mother had urged militants to leave him unharmed for the sake of Allah.
In a video which has gone viral on social media, SPO Mudasir Ahmad Lone, a resident of Chankatar village of Tral who was abducted late last night, said that he was unaware of the warning by Hizb-ul-Mujahideen to quit the job.
"We are being used by India and it is better to lead a respectable life by opting for some other profession," he said in the video.
Some unidentified militant is being heard in the video of warning other SPOs of "dire consequences" if they fail to quit the job.
"We are releasing you unharmed to support three sisters and mother but it should not be construed by police and army that we are releasing you because they threatened our families. If our families are martyred for Islam we will gladly accept it," the militant said.
The SPO has reached home, sources said.
A police officer also confirmed that Mudasir has reached home.
Earlier the family of the SPO had appealed militants to forgive him and release him from their custody for Allah's sake.
In an emotional appeal that has gone viral on social networking websites, the mother of the SPO surrounded by her three daughters, said: "He is my only son among four children. He (Mudasir) had to come back home (to quit the job) and was to declare it this Friday in the mosque. However, he got engaged in some work and didn't get time to announce the same."
She appealed to the militants to have mercy on her and her three daughters and set Mudasir free for "Allah's sake".
"You are also my own children. I request you to kindly set him free and he will quit the job and apologize for all his mistakes. If you hear of any complaint in future you can kill all of us," she said. (GNS)