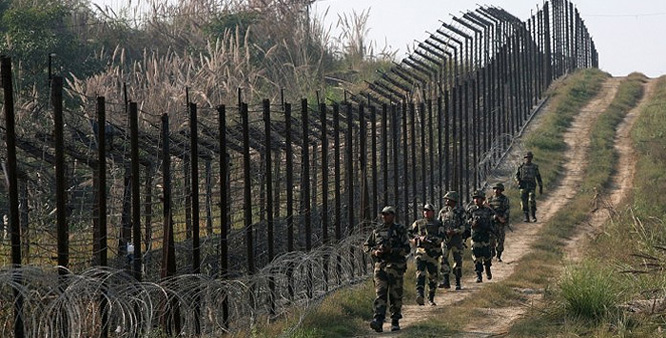 Srinagar: At least 69 troopers, 69 civilians were killed while 703 persons including government forces and civilians were injured during ceasefire violations on the Line of Control and the International border in past four years, the goverenment said.
According to the data released by the goverenment, 44 soldiers of the army, 25 of Border Security Force (BSF) and 69 civilians were killed in past three years.
During the same period, 235 army soldiers, 95 BSF soldiers, and 373 civilians  were injured in the various incidents of ceasefire violations.
Period
Army personnel

(CFV)

BSF personnel

(CBF)

Civilians
Fatal
Injured
Fatal
Injured
Fatal
Injured
2015
06
17
04
09
16
71
2016
08
74
05
25
13
83
2017
15
58
04
14
12
79
2018
15
12
12
47
28
140
"No personnel of J&K Police got killed in the incidents of ceasefire violations / cross border firing during last three years and current year   ( upto June)," the goverenment said.
The goverenment said the forces took an appropriate retaliation to the ceasefire violations.
During ceasefire violations, the inhabitants of border villages which are vulnerable to shelling / firing are shifted to safer locations to prevent any loss of life, the goverenment said
"All arrangements are made for free boarding, lodging, medicare, water, electricity, food, sanitation and transport to safer places in such cases. The defences along the border are adequately fortified to withstand fire. Continuous improvements, including the usage of modern technology, in the defences are made to make them more robust and resilient," it added.
The goverenment said that 108 militants were killed along  LoC / India-Pakistan Border in Jammu & Kashmir Border in the year 2015