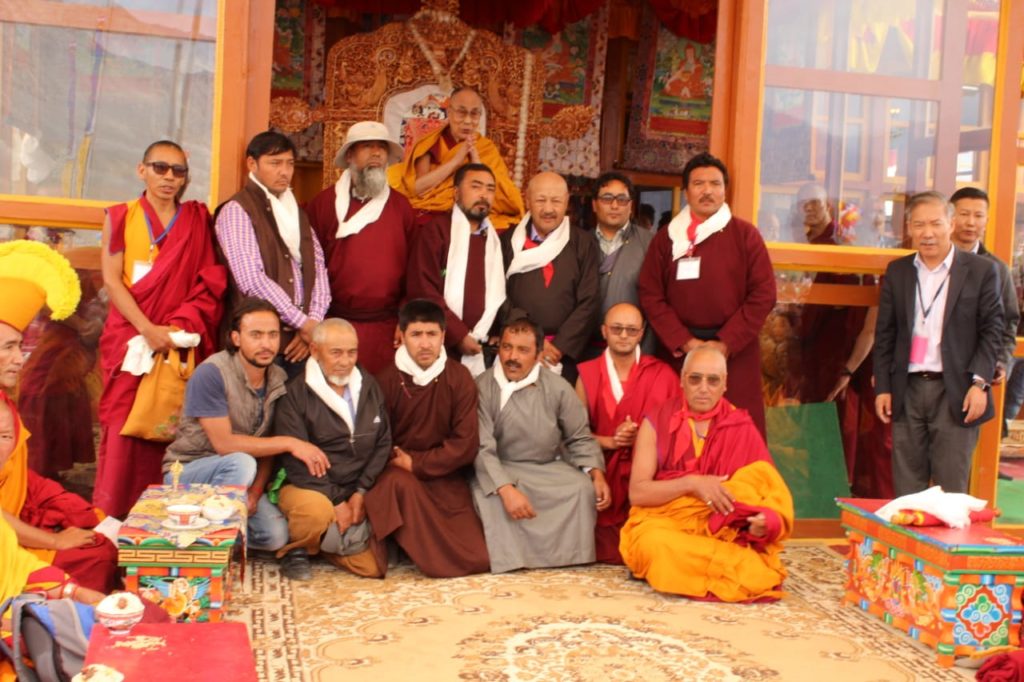 Ahmad Kargili
Zanskar (Kargil): A five year long social boycott between Muslims and Buddhists at Padum Zanskar ended after Buddhist spiritual leader Dali Lama visited the area.
The social boycott between the two religious communities ended on Sunday when an important meeting was held under the chairmanship of Dalia Lama at Duzing photang Zanskar.
The meeting was called for resolving the long pending issues between the two communities of Zanskar Valley i.e Buddhist and Muslim of Zanskar since past five years.
During the meeting, the members decided to form a peace committee which will comprise of six members from each community.
The participants also decided to request deputy commissioner Kargil to be the chairperson/coordinator of this peace committee.
The participants of both the communities unanimously accepted the conclusions of the meeting and later put their signatures on the agreement note which was also countersigned by Superintendent of Police Kargil and sub-district magistrate Zanskar also.
The participants of the meeting also decided that in case any communal issue surfaces in the future, the peace committee will sit together to resolve the issues instantly under the chairmanship of Deputy Commissioner Kargil Ladakh.
While address the participants, Dalia Lama called upon the peace committee members on preaching stage and advised both the community to maintain communal harmony in the future of Zanskar Valley.
He also stressed to resolve all the thorny issues once for all between the two religious communities.
At the end, all the members of the committee were presented Kataks (traditional scraf) by Dalai Lama while expressing happiness for resolving the issue between the two religious communities.