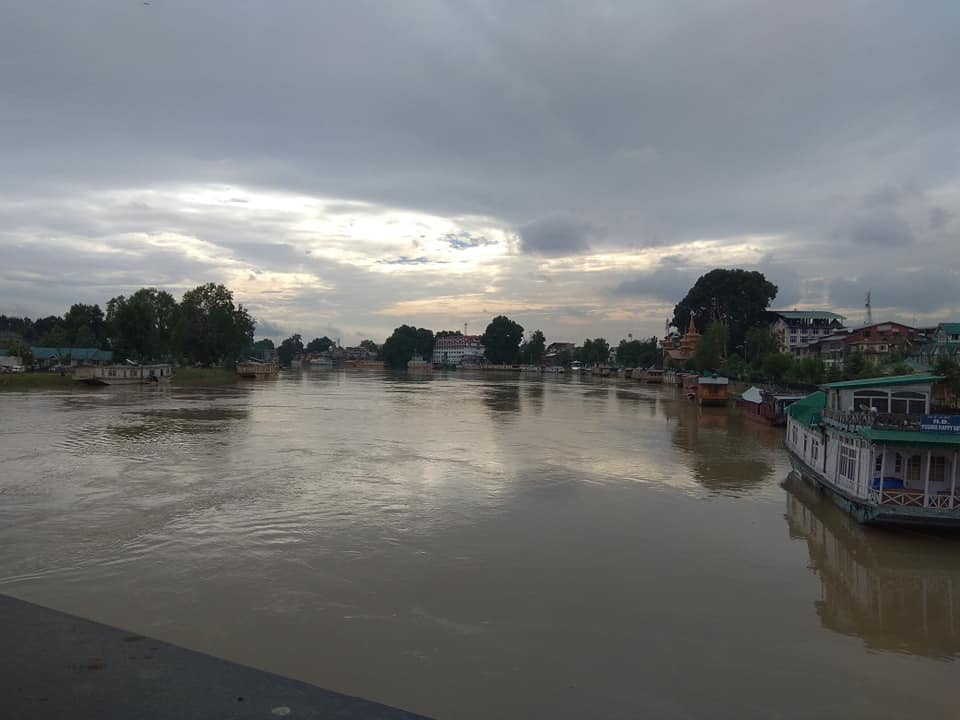 Srinagar: A day after the looming flood threat has subsided, the government has directed the officers to be alert and gear their men and machinery to meet any situation in the wake of inclement weather conditions across the Valley.
The direction came from Divisional Commissioner, Kashmir, Baseer Ahmad Khan, when he was reviewing the arrangements and preparedness plan made by various departments to deal with any flood-like situation.
While particpating in the meeting, Khan informed that PHE department has deployed 28 water tankers at relief centres, while the Srinagar Municipal Corporation has installed 23 de-watering pumps apart from 80 de-watering pumps already operational in various areas of the city.
He was also told that 133 boats have already been deployed at various flood-prone areas while as 14 boats and 30 Shikaras have been kept as standby arrangements.
Apart from this, 8 rescue boats are in a ready position at Dal Lake and Jhelum besides a contingent of 20 volunteers for rescue efforts when needed, the meeting was told, the goverenment said.
The Divisional Commissioner directed SMC to make available dewatering pumps at all flood-prone areas besides issuing directions to the officers of Health Department for stocking of adequate medicines particularly chlorine tablets at each relief centre.
Emphasizing upon the officers for strengthening the embankments of river Jhelum, the Divisional Commissioner asked DC Srinagar to set up a team for monitoring the relief and rescue related arrangements being put in place by the administration.
Calling for close coordination between line departments, the Divisional Commissioner asked the officers to work in synergy to deal with any situation effectively at the time of any emergency.