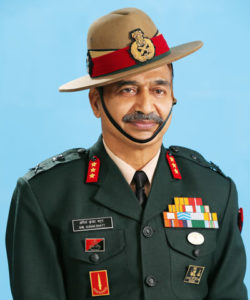 Srinagar: The General Officer Commanding, 15 corps, AK Bhatt said that 80 local youth have joined the militancy in south Kashmir till recently.
"Over 80 youth joined militant ranks recently in South Kashmir while 40 to 50 militants managed to sneak into this part of Kashmir through infiltration. There is an infiltration attempt every day. Most of these attempts are being foiled by our alert troops. There is no let up in infiltration," Bhat said in an interview with the local Current News Agency.
He said besides South Kashmir, the Hajin town of Bandipora is also a concern.
"We are doing every possible effort to contain militancy in Hajin that witnessed a couple of abduction and killing incidents in recent past," Bhatt said adding that besides Saleem Parrey there are number of non-local militants active in Hajin Belt.
While responding to a question about the allegations that after every militant attack, soldiers thrash people and vandalize property, the GoC 15 Corps said that it is very unfortunate that ground reality is not being portrayed in true sense.
"After the recent IED blast in Turkwangum Shopian, people not only celebrated but also pelted stones on the injured soldiers. Some elements incite others for violence and when army retaliate, the trouble mongers then are being described as innocent. What can you expect from soldiers who face stones even when they distribute some sports kits and stationery among students? We are not here to create trouble but our priority is our youth and restoration of peace. Majority of people in Kashmir are rational and want peace. It is my duty to give them peace and security," General Bhat said and added that such allegations are leveled only when they deal with militants.
General Officer Commanding added that people are his strength. He said army wish every local militant should surrender. "We don't seek pleasure in killing local militants. Recently, during Chiddar encounter in Kulgam a local militant surrendered. He is safe and sound and we didn't touch him," he said and clarified that they don't provide any such opportunity to non-local militants.
Stating that the killing of senior Journalist Shujhat Bukhari indicated that there are some safe houses for militants and Over Ground Workers in Kashmir capital Srinagar,  Bhatt said his killing is a concern and there is a dire need to see who helped his killers in Srinagar.
"Though there is no rise in the number of militants in Srinagar, but the number of Over Ground Workers in Kashmir capital Srinagar has increased and it is a concern," he said.
(Current News Serivice)