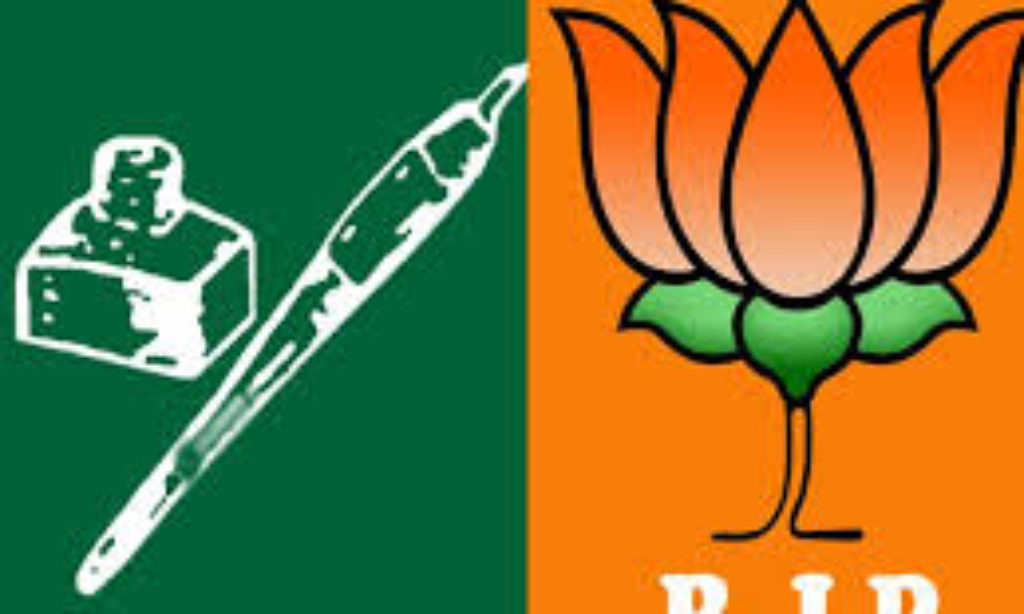 Srinagar: Both the Peoples Democratic Party (PDP) and the Bhartiya Janta Party (BJP) have instructed their appointees to resign from their posts in political departments, autonomous bodies to resign with immediate effect.
The instructions were issued to the appointees after BJP pulled out their support from the ruling alliance with the PDP, paving way for the governor rule in Kashmir
PDP spokesperson, M. Rafi Mir told The Kashmir Press that all the political appointees belonging to PDP will resign within a day or so.
 "They will all resign," Mir said.
"I cannot speak on the behalf of BJP. But one thing is sure that all those who were appointed by our party have to resign at any cost".
BJP's Altaf Thakur also said that the party had instructed all of its appointees to step down from their posts in the wake of fallout of the government.
"Following the break up in the coalition government, our appointees have no role to hold those positions. They will be resigning from their posts in a day or so," he said.
Four political appointees have resigned from their posts after BJP withdrew its support from the government.
The first such appointee to resign was chairperson of State Commission of Woman, Nayeema Mahjoor.
"I have resigned from the post of chairperson, JK state commission for women early in the morning. I am now a free woman… freedom at last….", she tweeted.
Mehjoor, however, received flak as intentions of her resignation were questioned, given that her tenure was ending only after three days after her resignation.
The PDP-BJP coalition government had appointed dozens of their party men and loyalists as vice chairpersons in different corporations and autonomous bodies in Jammu and Kashmir in last 39 months.
BJP's Hina Bhat, Khalid Jehnagir will also have to resign from their posts.
At least nine persons were appointed by the PDP while as 7 were appointed by BJP as Vice chairpersons for various public sector enterprises.
PDP General Secretary Mansoor Hussain Soharwardhy, who was working as vice chairman of Jammu and Kashmir Khadi and Village Industries Board (KVIB), too resigned from his post.
"That being the general secretary of J&K PDP, I hereby find myself duty-bound to resign from the post of vice chairman of KVIB in the afternoon of June 21," he said in his resignation letter addressed to Governor NN Vohra
The latest to resign from his post is Mudasir Ahmad Khan who served as vice chairman, Jammu and Kashmir Building and other Constructions Workers Welfare Board.
In a resignation letter, Mudasir wrote: "I hereby demit the charge of the post of vice chairman, J&K Building and Other Constructions Workers Welfare Board, today on June 21, 2018."
Khan was appointed as the VC of the workers' welfare board in April this year by the Mehbooba Mufti-led coalition government.
According to the government order, a political appointee in government enterprise, corporations, or autonomous bodies was entitled to have a car, two personal security officers, and a monthly salary of 80,000 rupees.