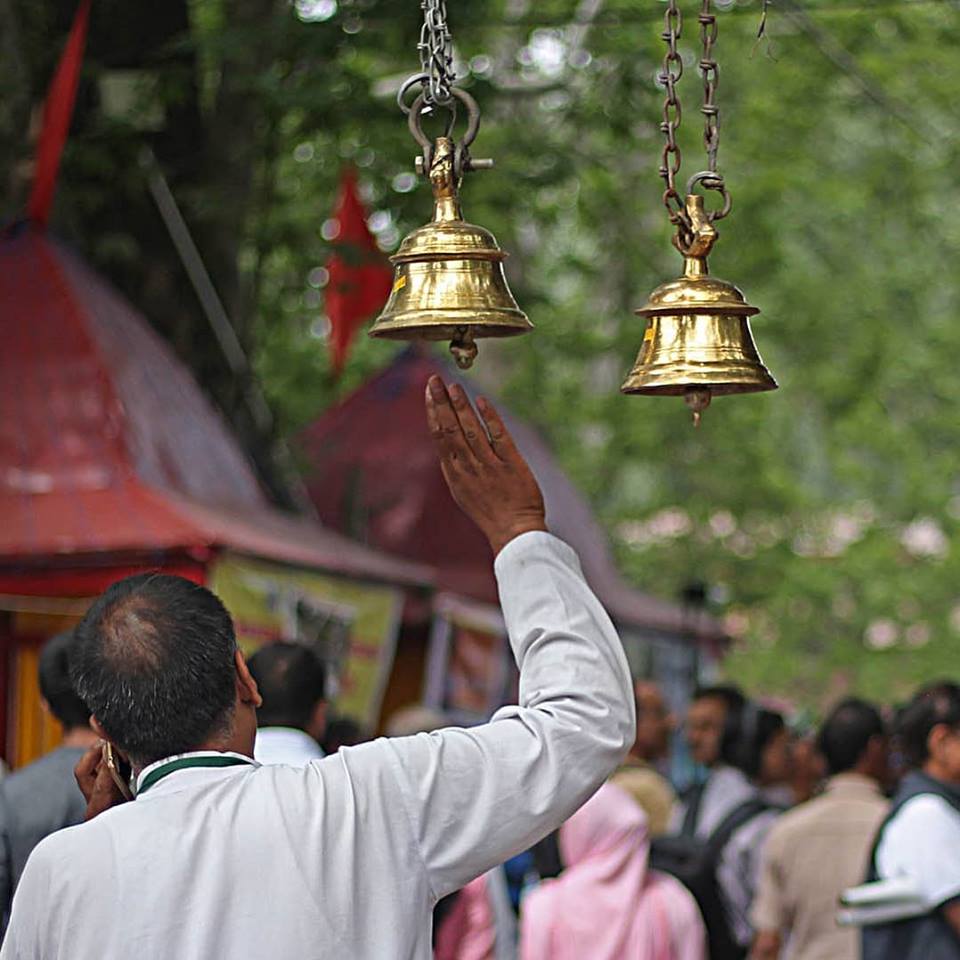 Srinagar: Thousands of devotees from different parts of the country joined the night-long "Puja" on the occasion of Mela Kheer Bhawani, the most important festival of Kashmiri pandits, associated with the Hindu Goddess, Ragnya Devi in the Central Kashmir district of Ganderbal.
Meanwhile, Governor N N Vohra has felicitated the people on the occasion and observed that this festival is a shining example of communal harmony and brotherhood, which have been the hallmarks of the glorious pluralistic ethos of Jammu and Kashmir in the centuries past.
Undeterred by national media reports about the situation in Kashmir, thousands of devotees, including women and children besides youth from migrant pandit families throng Kheer Bhawani temple, where it is said the spring changes its colours from time to time.
It takes on various hues like red, pink, orange, green, blue and has often light green, red rosy and milky white shades. Any shade of black colour is supposed to be inauspicious for the inhabitants of the valley, Kashmir pandit priests, looking after the shrine said.
The local Muslims had put up stalls outside the temple, selling milk, flowers, sugar and other articles to their pandit brethren necessary for puja for the past few days, while authorities have made all arrangements, including power, drinking water, accommodation, security arrangements. A number private organisations and government departments, including health have put up langars and medical camps for the devotees.
For the first time government had arranged transport service to bring devotees from New Delhi and Jammu to temple.
Large number of youngsters who had grown up after their parents migrated from valley due to eruption of militancy, were overjoyed while elderlies visiting for the first time after 90s could not control their emotions after arriving here. 'Besides religion it was more to visit our roots which we miss outside,' most of the devotees said.
The number of devotees, which declined after the migration of the Pandit community from here in early 90s due to eruption of militancy witnessed several fold increase during the past a decade. The annual mela is providing an opportunity to pandits to reunite with their Muslim brethren separated due to turmoil. (UNI)