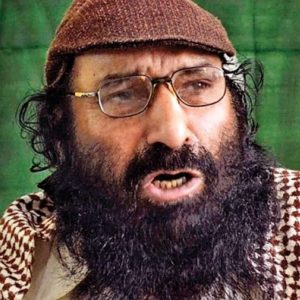 Srinagar: Head of United Jihad Council and Hizb-ul-Mujahideen Syed Salahuddin has demanded an international probe into the killing of senior journalist and Rising Kashmir editor Shujaat Bukhari last evening in Srinagar, a local news agency Current News Service reported.
The agency quoted the UJC statement as vehemently condemning the killing of Salahuddin, adding, the statement added that Bukhari would always highlight the human rights abuses in Kashmir at the international forum through his newspapers.
"The killing of Shujaat Bukhari at a time when the UN human rights Commission released a report on the human rights abuses by Indian forces in Kashmir raises many questions," Salahuddin said in a statement.
Demanding an impartial probe by an international agency, Salahuddin said that they have a firm belief that Indian agencies and their agents were behind the murder of Bukhari.
Bukhari and his two personal security officers (PSOs) were brutally murdered by unknown attackers outside his office in Srinagar on Thursday evening, sparking widespread condemnations.
The agency also reported that another militant outfit Lashkar-e-Toiba (LeT) also condemned the killing of the veteran journalist.
Quoting LeT spokesman Mahmood Shah, the agency reported the chief of Lashkar-e-Taiba, strongly condemned the martyrdom of Shujat Bukhari, a senior journalist, and said that the killing of the journalist is a conspiracy hatched to suppress the voice of indigenous freedom struggle.
"Indian agencies have enmity towards every individual who is loyal to the freedom movement. The world must pay attention to India's vicious and ill-fated conspiracies," Mehmood shah stated.
"India's motive behind such vicious act is to blame Mujahideen for their own wrongdoings. But the freedom fighters have never targeted the civilians. The killing of Shujat Bukhari is a also a wrongdoing of India's secret agencies which is a highly condemnable act. India can never hide its terrorist face from world".