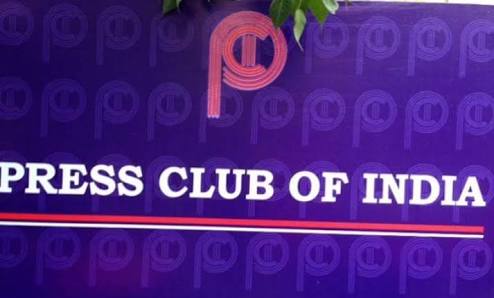 Srinagar: Press Club of India strongly condemns the killing of Shujaat Bukhari, Editor of Rising Kashmir, in Srinagar on Thursday evening.
"Press Club of India is shocked and saddened by this mindless terror attack that claimed the life of Shujaat Bukhari in the holy month of Ramzan," it said.
"He had started his career as a young reporter with Kashmir Times and moved to The Hindu as its Kashmir correspondent in the 90s where his in-depth, analytical and objective reporting from the Valley got him recognition on the national and international level".
Later, he established his own English daily Rising Kashmir.
"Press Club of India has time and again underlined the threat to the lives of journalists working under difficult and challenging circumstances and demanded protection for them," it said.
It said that terror attack that took Shujaat Bukhari's life shows that lives of journalists are not at all safe.
"Forces inimical to restoring peace in Kashmir Valley have silenced a voice of reason, logic and peace".
"PCI deeply mourns the loss of Shujaat Bukhari's life and extends its condolences to the bereaved family in this hour of crisis, it said in a statement.