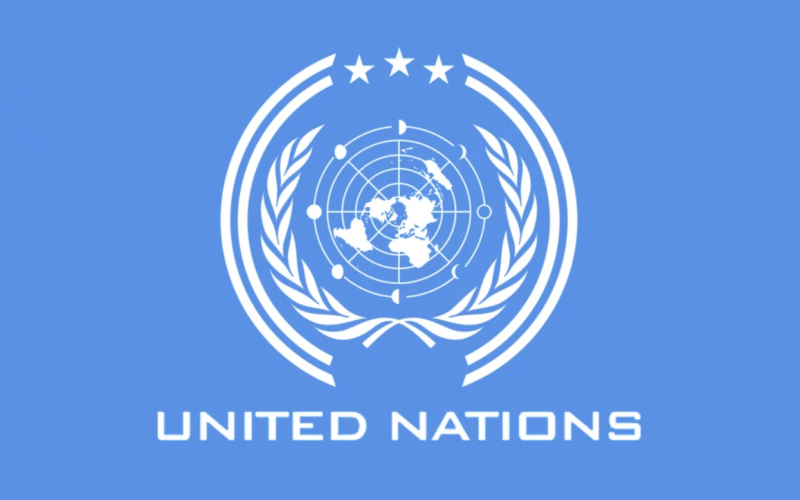 Srinagar: In a major embarrassment to Prime Minister Narendra Modi-led government in New Delhi, the United Nations High Commissioner for Human Rights has released a first-ever detailed report on situation of human rights in "Indian-Administered Jammu and Kashmir from June 2016 to April 2018, and general human rights concerns in Azad Jammu and Kashmir and Baltistan" which accuses Indian armed forces of "unlawful killings by using brute force, sexual violence against female-folk, use of one of the most dangerous weapons pellet-firing shotguns against civilian population."
The UN report calls for India to respect "the self-determination of the people of Kashmir" to which the Indian Ministry of External Affairs said that "India rejects the report. It is fallacious, tendentious, motivated. It violates India's sovereignty, territorial integrity. Protest conveyed. Deeply concerned that individual prejudices are being allowed to undermine the credibility of a UN institution."
The UN report favours a meaningful dialogue and emphasises that "such a resolution can only be brought about by meaningful dialogue that includes the people of Kashmir."
In its executive summary, the UN report dated 14 June 2018 says that after Hizb commander Burhan Wani's killing in July 2016 in south Kashmir, "Indian security forces responded to protests with force, which led to casualties and a wide range of alleged related human rights violations throughout the summer of 2016 and into 2018."
The UN report acknowledges that "in responding to demonstrations that started in July 2016, Indian security forces used excessive force that led to unlawful killings and a very high number of injuries. Civil society estimates are that 130 to 145 civilians were killed by security forces between mid-July 2016 and end of March 2018, and 16 to 20 civilians were killed by armed groups in the same period…"
Besides, the UN report on Kashmir describes pellet-firing shotgun as "one of the most dangerous weapons" used against civilian protesters in Kashmir.
"One of the most dangerous weapons used against protesters during the unrest in 2016 was the pellet-firing shotgun, which is a 12-guage pump-action shotgun that fires metal pellets," the report says.
The report acknowledges that the current round of civilian protests appears to involve more people than the past.
"While Indian-Administered Kashmir has experienced waves of protests in the past—in the late 1980s to early 1990s, 2008 and 2010—this current round of protests appears to involve people than the past, and the profile of protesters has also shifted to include more young, middle-class Kashmiris, including females who do not appear to have been participating in the past…," the UN Human Rights report on Kashmir says in its executive summary.
The UN Human Rights report "covers both the Indian state of Jammu and Kashmir (consisting of the Kashmir Valley, the Jammu and Ladakh regions) and Pakistan-Administered Kashmir (Azad Jammu and Kashmir and Gilgit-Baltistan)", but "the focus of the report is on the situation of human rights in the Indian state of Jammu and Kashmir from July 2016 to April 2018 over which period allegations of widespread and serious human rights violations were received, notably excessive use of force by Indian security forces that led to numerous civilian casualties."
The UN report further says that "over 1,000 people were detained under the PSA (Public Safety Act) between March 2016 and August 2017. Human rights groups had warned Jammu and Kashmir authorities that minors were being arrested under the PSA in 2016 and 2017."
The report accused Indian armed forces of obstructing medical services that had a severe impact on the injured and general civilian population in Kashmir.
In its executive summary, the UN Human Rights report on Kashmir also says that "widespread protests, long periods of curfew and frequent strikes in 2016 and 2017 had a cumulative impact on students and their right to education."
In point number 13, the report accuses Indian authorities of its failure to "independently investigate and prosecute allegations of sexual violence by security forces personnel."
The UN Report on human rights violations in Jammu and Kashmir says "there remains an urgent need to address past and ongoing human rights violations and to deliver justice for all people in Kashmir who have been suffering seven decades of conflict. Any resolution to the political situation in Kashmir should entail a commitment to ending the cycles of violence and accountability for past and current human rights violations and abuses committed by all parties and redress for victims. Such a resolution can only be brought about by meaningful dialogue that includes the people of Kashmir."
The Srinagar-based leading human rights defender Khurram Parvez described the UN report on Kashmir as "a path breaking report on human rights situation in Jammu & Kashmir."
"United Nations Human Rights has released a path breaking report on human rights situation in Jammu a& Kashmir. This report is historical & symbolically a huge step leading to an acknowledgement of Indian government's role in massive human rights abuses. After UN resolutions on Kashmir, this report is an important addition. The report calls for UNHRC to appoint an International Commission on Inquiry on Jammu and Kashmir," Parvez said.
In its conclusion and recommendations, The UN report on Kashmir urges upon Indian authorities to "urgently repeal the Armed Forces (Jammu and Kashmir) Special Powers Act, 1990; and, in the meantime, immediately remove the requirement for prior central government permission to prosecute security personnel accused of human rights violations in civilian courts; establish independent, impartial and credible investigations to probe all civilian killings which have occurred since July 2016 unrest, arson attacks against schools and incidents of excessive use of force by security forces including serious injuries caused by the use of pellet-firing shotguns;"