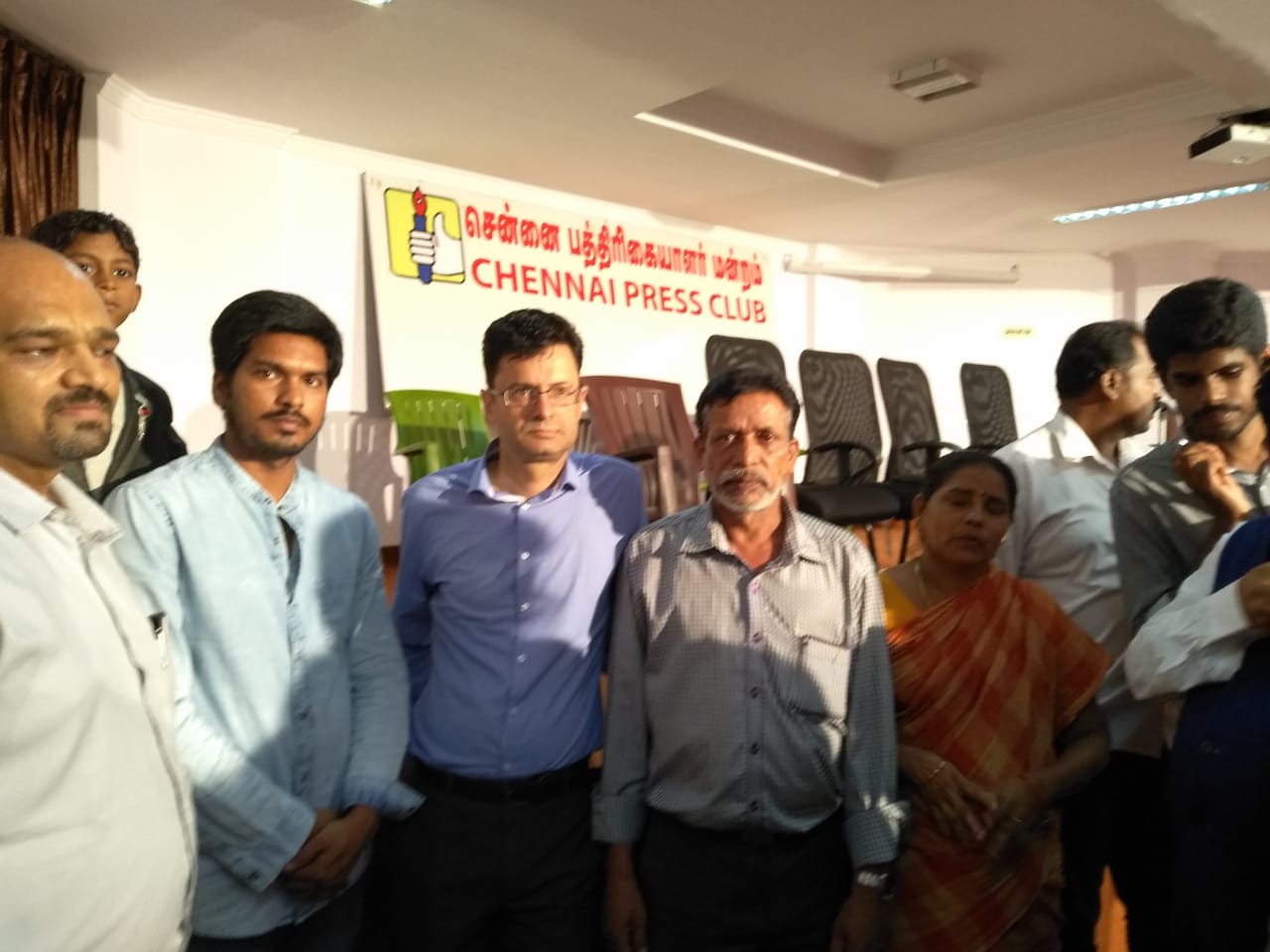 Srinagar: Director Tourism Kashmir Mahmood A Shah on Saturday handed over rupees five lakh cheque to the family of a tourist R Thirumany who was killed in stone pelting incident at Narbal on May 8.
Director said that no amount can compensate the loss of the life and added that whole J&K state is consoling the sad demise of the slain boy.
He met the family at the press club Chapak today.
After the tragic incident on May 08, Chief Minister Mehbooba Mufti and Tourism Minister on the behalf of entire state apologized for the incident and the human loss.
Chief Minister had also handed over a cash amount of Rs 2 lakh to the bereaved family.
Director further said that the incident was an isolated one and the rest of the travelers which were the part of the group completed their holidays safely.
He said every Kashmiri regretted the incident including the travel trade from Kashmir who gave a press conference to condemn the incident.
While assuring that Kashmir continues to be safe place for travels, Director Tourism Kashmir urged the travel agents in Chennai to keep promoting Kashmir.