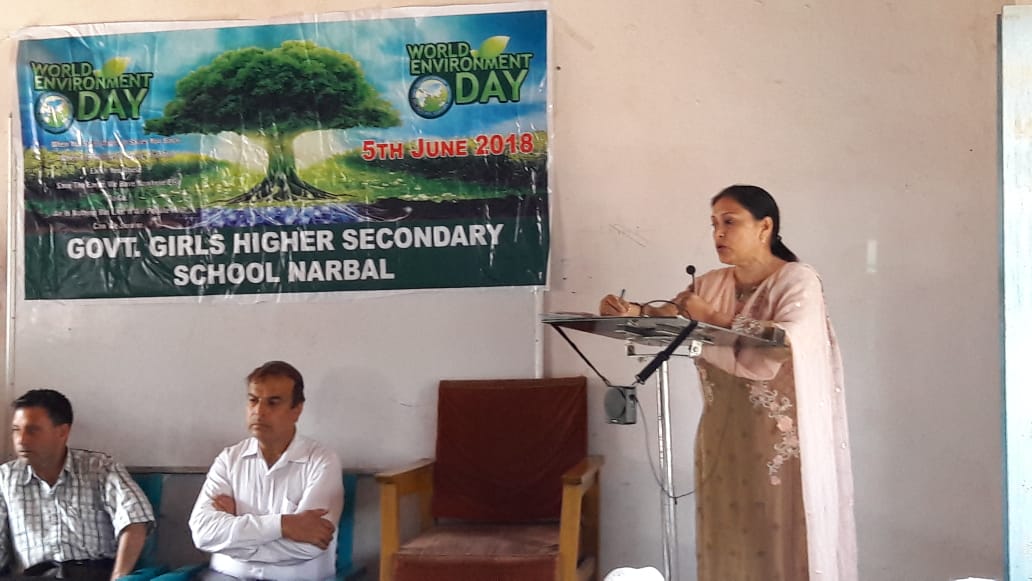 On eve of World Environment Day a programme was held at government girls higher secondary school Narbal on Tuesday.
The programme started sharp at 10am under the supervision of principal Mrs Joty Inderjeet Kour.
Besides faculty members various students participated in the programme and presented their views related to "impacts of different pollutants on the environment".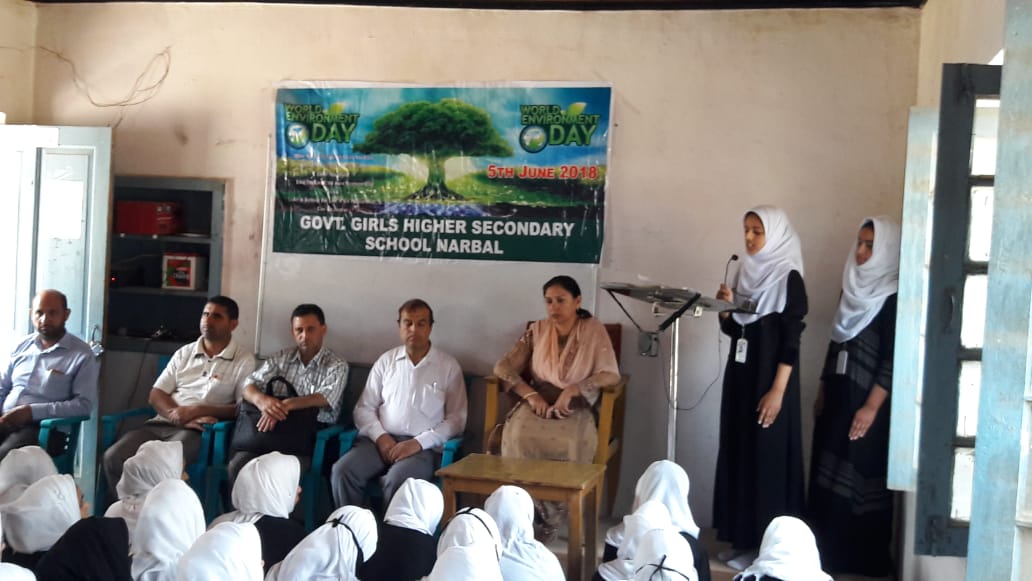 Talking on the occasion the principal of the school Mrs Joty Inderjeet emphasised the student and teacher fraternity to try their level best to save the environment and show "positive attitude" towards its safety.
Meanwhile Sajad Nabi a researcher Microbilogist and teacher of the school highlighted the role of students and common poeple in preserving environment at individual and mass level.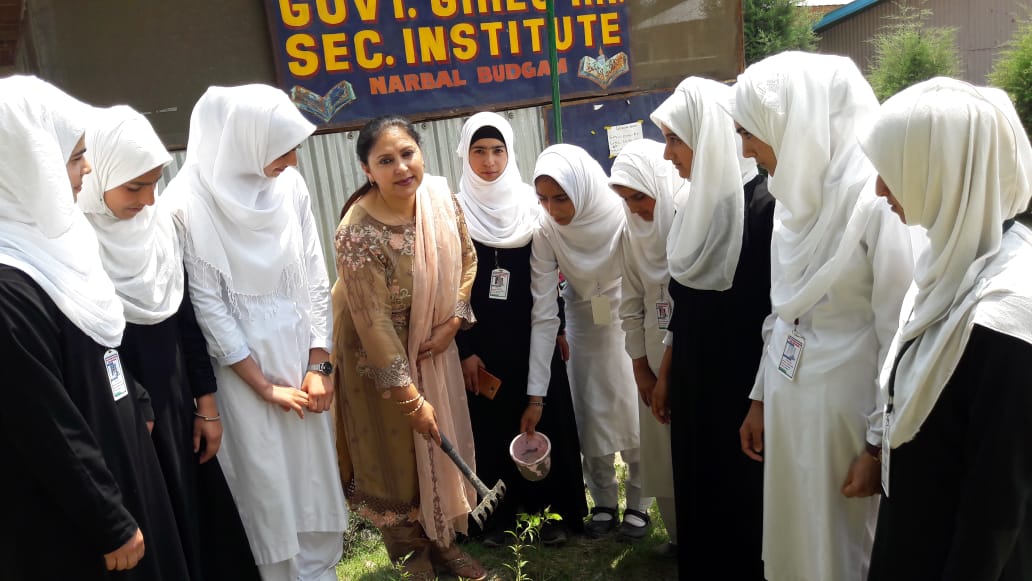 While comparing  the Kashmir climate with rest of the world he said that the climate of Kashmir is  changing at "greater pace" but it is still "comparately better" then the rest of the country.
He further said that Koel (a bird which is not native to this land has migrated from Utter Pradesh to kashmir) recently. 
He added that it is because of the rise in pollution level in the Indian states.
He further said that it could be next concern for the wild life department and appealed the department of wild life to take a note of the melodious voiced bird.
Meanwhile a painting competition cum plantation care drive was also organised by the school.