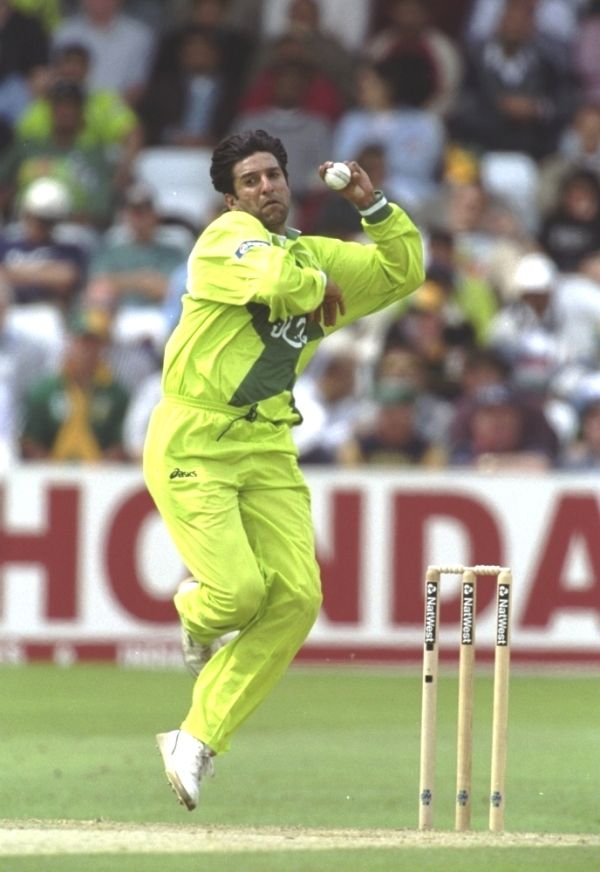 Srinagar: Pakistan's legendary cricketer Wasim Akram, considered to be the greatest left-arm speedster the game of cricket has produced ever, is celebrating his 52nd birthday today, on Sunday.
Born on 3 June 1966, the 'Sultan of Swing' holds the record for most List-A wickets.
At the age of 19, Akram made his international debut in test format against New Zealand at Auckland in January 1985. In a career spanning nearly 19 long years, Akram claimed 916 international wickets; 502 in one-day internationals and 414 in 356 ODIs and 104 tests respectively.
He captained the Pakistani national side in all formats and did exceedingly well.
Under iconic Imran Khan's leadership, Akram's most memorable match winning performance with both bat and ball helped Pakistan win the coveted 1992 world cup trophy in Melbourne, Australia.
Wasim Akram and Waqar Younis, the two famous two W's of world cricket, were considered the most lethal bowling pair famous for toe-crushing yorkers and their ability to run through international sides in one spell of hostile bowling.
On personal front, once Akram's wife Huma died he married an Australian woman Shaniera.
Many former and current cricketers, renowned commentators and fans have wished Wasim Akram on his 52nd birthday.
Famous Pakistani cricket commentator in Urdu Tariq Saeed wished Akram on his birthday in a tweet: "A massive happy birthday to the living legend @wasimakramlivehe turns 52 today!!"
On the legend's birthday, The Kashmir Press family wishes him a very happy birthday.