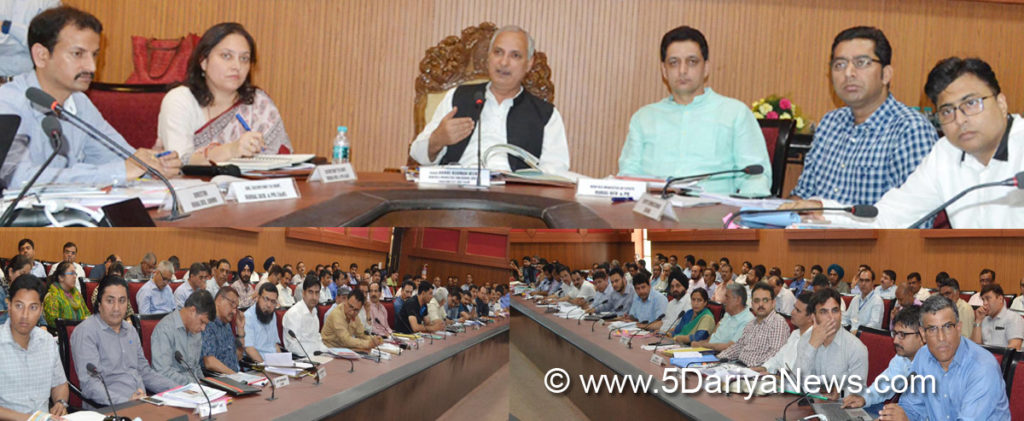 Minister for Rural Development and Panchayati Raj, Abdul Rehman Veeri on Tuesday asked the authorities for releasing the payment against all possible work done liabilities under MGNREGA, and other schemes including being implemented by the department before Eid-ul-Fitr.
The Minister gave these directions while chairing a meeting to review the status of fund flow for the effective implementation of RDD schemes in the state and status of work done liabilities under all the schemes including MGNREGA, PMAY, SMB and IWMP.
While enquiring about the status of release of payments in MGNREGA and all other schemes, the Minister asked Secretary RDD to ensure release of payment to the eligible people before Eid-ul-Fitr so that they can enjoy the festival with their family members.
"People linked with RDD programmes are from rural areas and are dependent upon the wages. As a goodwill gesture, the payment should be released well in time before Eid, so that people would enjoy the festival with their dear ones", he asserted.
Veeri also asked for clearing the liabilities against wages at the earliest besides submitting the Utilization Certificates (UCs) to GoI for fresh funding under the programme.