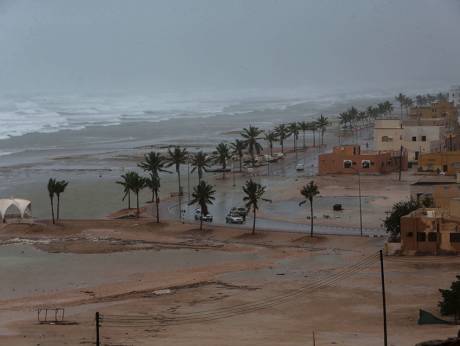 After the cyclone lashed the Yemeni island of Socotra days before, the cyclone storms are likely to hit the Arabian Peninsula as its out areas have chucked with heavy rains, AP reported.
Earlier more than forty people were missing from the different areas including Yemenis, Indians and Sudanese areas where flash floods washed away thousands of animals and cut power lines on the isle in the Arabian Sea, reports said.
There is possibility of death also officials feared.
"Meanwhile the cyclone is expected to hit the Salalah, third largest city of Oman which is the home to some 200,000 people close to the sultanate's border with war-ravaged Yemen".
The situations are worsening in the areas since Friday morning with winds and rain beginning to pick up. "Streets quickly emptied across the city. Standing water covered roads and caused at least one car to hydroplane and flip over".
Omani forecasters warned Salalah and the surrounding area would get at least 200 millimeters (7.87 inches) of rain, over twice the amount of rain this city typically gets in a year.
Authorities remained worried about flash flooding in the area's valleys and potential mudslides down its nearby cloud-shrouded mountains.