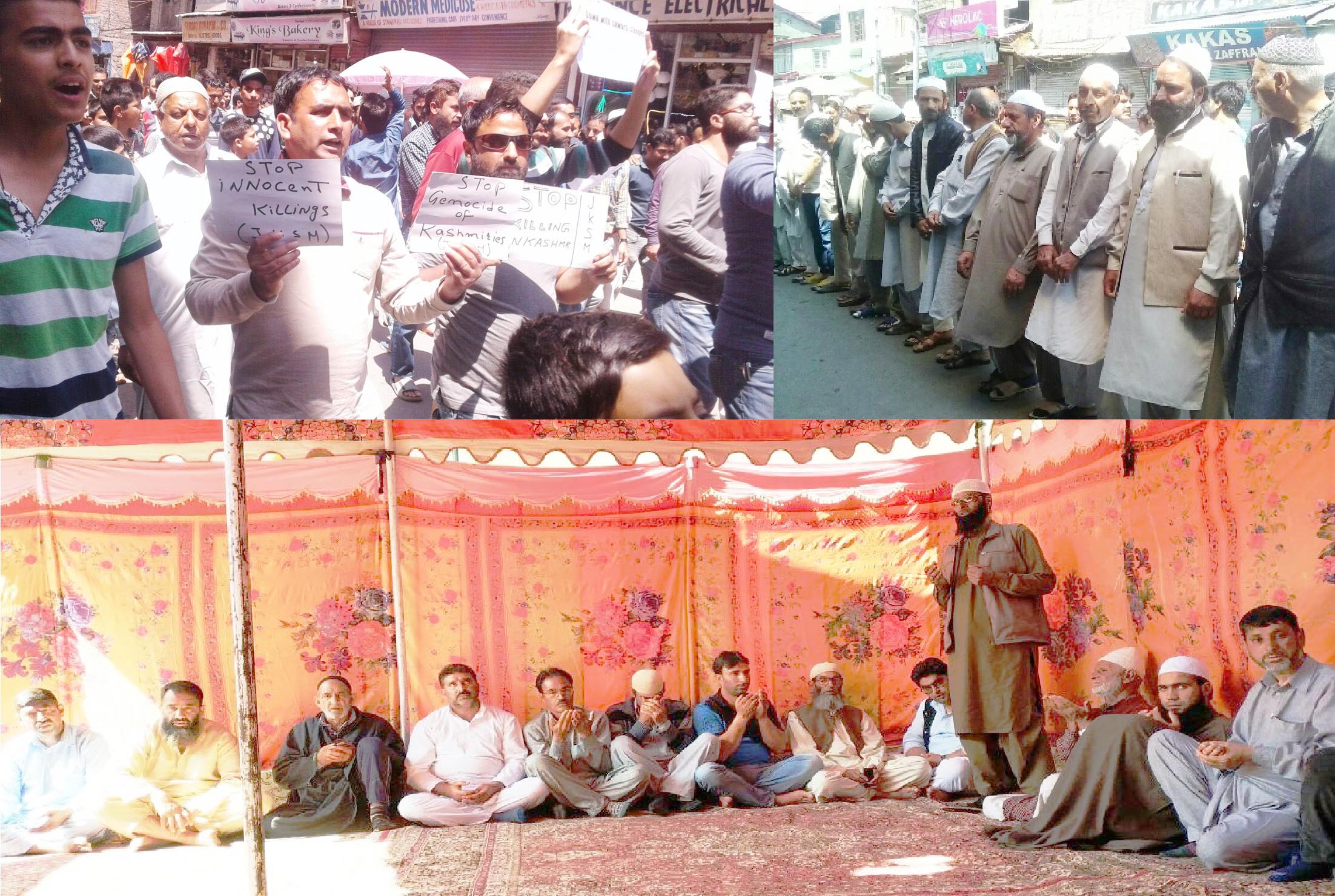 Jammu and Kashmir Salvation movement on Friday held protest demonstration at different parts of valley against the continuous bloodshed, civilian killings and privileging situations in Kashmir.
Soon after the culmination of Friday prayers scores of activists took out a protest march. Holding banners protesters demanding stop of continuous bloodshed, privileging situation.
They demand that the stringent action and punishment must be given to the armed forces that indiscriminately fired on innocent, unarmed civilians at south Kashmir last week.
The absentia prayers were also held for slain Civilians killed last week,
Meanwhile spokesman has strongly condemned the continuous house detention of its chairman Zaffar Akber Bhat , senior party  leader Hilal Beigh, and others.