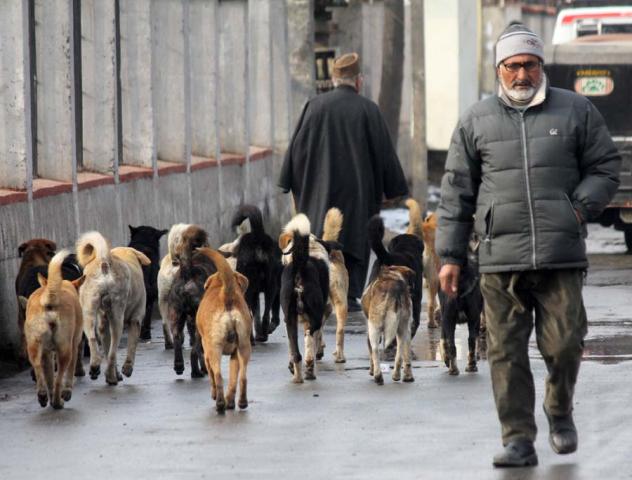 Is the dog population in Srinagar really decreasing? The Srinagar Municipal Corporation (SMC) says "yes" and backs it with the numerical data.
In a meeting  convened by the Deputy Commissioner Srinagar, Dr Syed Abid Rasheed Shah on Friday, to address the issues pertaining to stray dog menace in Srinagar city, the chief sanitation officer came with startling figures.
The official claimed in the gathering that the population of dogs in Srinagar city his progressively decreased from about 90,000 in 2011 to 50,000 in 2014 and to 22,000 at present.
The officer based his claim on the census carried out by the SMC and an independent Non Governmental Organisation (NGO) Humane Society International. However, neither the officials mentioned the date nor discussed the methodology employed to count the dogs in Srinagar.
Even as the dog population remained under control as claimed by the SMC, the deputy commissioner has called the meeting to discuss the instances of dog bites in various parts of Srinagar city.
During the meeting, the DC issued strict instructions to ensure strict adoption of a multi-pronged strategy including sterilization of all dogs, prompt removal of loose garbage and closure of open garbage sheds across the Srinagar city.