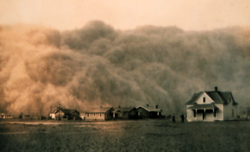 New Delhi: At least 116 people were killed while over 250 people were injured after a powerful dust storm and lightening stuck northern India.
According to the officials, gusty winds blowing with the speed of 130km/hour tore apart roofs and swept away mud houses which caused death and injuries to the people who were sleeping.
The officials said that the powerful storm uprooted trees, tore down electricity pylons, blew away walls, adding, the death toll was expected to go up.
Following the storm, the areas were pummeled with the rains and the lightening storms.
The residents in northern India said they have rarely witnessed such storm.
A eye witness told AFP that he had to abandon his car "on the road and ran for his life after it was almost blown away".